For Review
Arrows by Melissa Gorzelancyzk
Beautiful Broken Things by Sara Barnard (ARC)
The Fallen Prince by Amalie Howard (ARC)
Gifted
*signed* Between the Notes by Sharon Huss Roat
*signed* Ruined by Amy Tintera (ARC)
Wolf in White Van by John Darnielle
Althea & Oliver by Cristina Moracho (ARC)
*signed* There Will Come a Time by Carrie Arcos (ARC)
Endsinger by Jay Kristoff (ARC)
Purchased
Love and Other Foreign Words by Erin McCahan
*signed* You Are Here by Jennifer E. Smith (paperback)
*signed* The Comeback Season by Jennifer E. Smith (paperback)
*signed* The Geography of You and Me by Jennifer E. Smith (paperback)
*signed* You Are Here by Jennifer E. Smith (hardback)
*signed* The Comeback Season by Jennifer E. Smith (hardback)
*signed* Hello, Goodbye, and Everything in Between by Jennifer E. Smith (hardback)
Thank you to Penguin Random House International, Pan Macmillan Australia, Sky Horse Publishing, and Amalie Howard for the review copies! Infinite thanks to Sharon Huss Roat and Amy Tintera for sending these precious signed babies to me! Love you both so much! Thank you to my friend Jean for gifting me with Wolf in White Van! Thank you to Jaime of Fiction Fare for gifting me a lot of my coveted ARCs too! Jennifer E. Smith is the kindest as she agreed to me sending her books from Amazon and signing them then sending them back to me. I MEAN, COME ON.


January Recap
I had fun this month and I'm just so glad 2015 is over and my ~depressed days~ are far behind me!
Blog
Still not as active as I'd prefer on my blog but I'd take what I can get. I'd rather be on the threshold of being active and inactive than having reading and reviewing slumps that last for monthsssss.
Music
NEW DISCOVERY!!!! January =
BØRNS
Basically, January was me listening to BØRNS and a bit of Troye Sivan. And even though I hate to admit it, Selena Gomez. HAHAHA
And of course I cried my heart out with One Direction's History music video.
TV
I finished three shows this month! Granted, they were all short ones and sitcoms too but YAY!
Silicon Valley
LOVE LOVE LOVE SILICON VALLEY. So excited for the third season this April! Jared bb 4eva HAHAHA This show saved me from feeling down. I started this upon recommendations of friends and I'm just so glad I did!
This was easy to watch but I only started truly liking it in its second season. The first season was unimpressive and stilted for me. It didn't feel real and I didn't connect with the characters. But oh boy, I'm glad I still gave it a chance and watched the second season. Looking forward to the third season! (The poster looks misleading. It's not a fantasy. HAHA)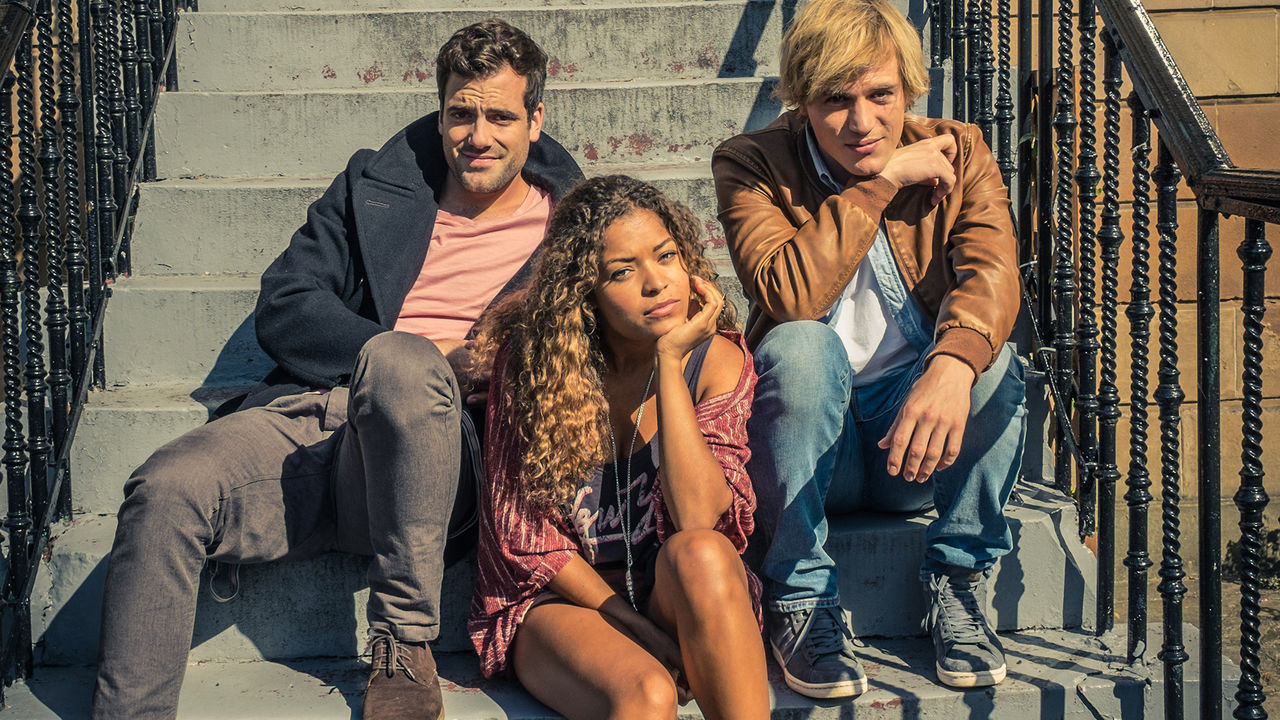 Scrotal Recall
GOOD LORD YOU GUYS IF YOU HAVEN'T SEEN ME RAVE ABOUT THIS ON TWITTER AND FACEBOOK THEN PLEASE JUST WATCH IT. It's my new favorite romcom/sitcom because despite that title, it's not at all crude, guys. Give it a chance. It's so full of heart and just, I LOVE LOVE LOVE LOVE LOVE LOVE IT SO MUCH I'VE WATCHED IT FOUR TIMES ALREADY BECAUSE YES THAT'S HOW MUCH I LOVE THIS. ALL THE FEELS PLEASE.
Films
My Bebe Love: #KiligPaMore (2015)
How did your January go? Any film, TV, or music recommendations? More importantly, what great books did you read this month?