Elizabeth Fama is re-releasing her 2002 book with a new cover and I will pimp the heck out of this one because I love her books! I hope you'll join us for Overboard's blog tour this August 3 to 7!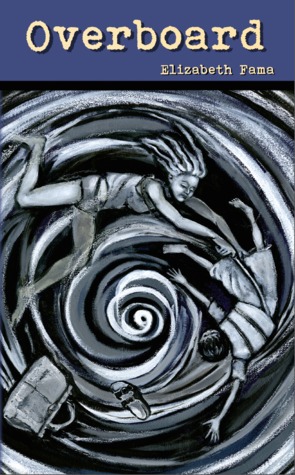 Title: Overboard
Author: Elizabeth Fama
Date of Publication: June 9, 2015
She swam up for what seemed like an eternity, with her chest so achingly empty it felt as if it had collapsed, seeing only white bubbles in front of her face until she broke the surface.




One moment of rashness, and fourteen-year-old Emily Slake finds herself amid hundreds of panicked and drowning people in the dark ocean waters off Sumatra. Miles from shore without a life vest, she resolves to survive. But in facing the dangers of the ocean, the desperation of her fellow survivors, and her own growing exhaustion, Emily must summon wits and endurance she's not sure she has.




Striking out on her own, Emily encounters Isman, a frightened young Muslim boy, floating in a life vest. Together they swim for their lives, relying on Emily's physical strength and Isman's quiet faith.




Based on a true story, Overboard is both a riveting tale of survival and a sensitive portrayal of cross-cultural understanding in a time of crisis.
This is what Beth has to say about the book:
The book skews a little younger than most YA, even though Cricket Books marketed it as YA. The main characters are a 14-year-old American girl and a 9-year-old Indonesian Muslim boy. It's in a kind of nice niche, actually: quite readable for say, bright 10- or 11-year-olds, but also a quick read for teens, if they're in the mood for survival, cross-cultural friendship, and no romance. There's of course death and drowning in the book, which may be why Cricket called it YA, but by movie standards it's PG.
Tour Details
2. Physical and electronic review copies are available.
a Rafflecopter giveaway