Because Jenny Han said so herself
that Peter Kavinsky looks like a
young James Marsden
Tomorrow, P.S. I Still Love You is going out of the book womb (I really like saying book womb even though I picture blood and crying and being overjoyed every time, which I guess makes it a great metaphor too) and I couldn't wait for YOU to read it! Our local bookstore here in the Philippines got it early! So when I saw it in the display yesterday, I bought it immediately and started reading it and MY HEART.
Anyway, I haven't reviewed To All the Boys I've Loved Before because PETER KAVINSKY IS BEYOND WORDS. (TATBILB is in my top books for 2014!) And I could relate so much to Lara Jean that it scared me to write a review that would be personal. But this post has been percolating in my idea notebook for a year now since I read the book. So here it is! To make you even more loco for P.S. I Still Love You, let's relive all the moments (in chronological order because ranking makes me crazy) Peter Kavinsky won our hearts.
Top Ten Moments Peter Kavinsky Won Me Over in To All the Boys I've Loved Before
1. When he told Lara Jean that they'll save some firsts for her first real boyfriend
2. When he came in his mother's minivan instead of his Audi two-seater convertible so he can also give Kitty a ride to school
4. When he looked happy and amused when his friends liked Lara Jean and were making fun of her (good-naturedly)
5. When he came over to get her for a party but chose to help distract her while she's making cupcakes (He wore an apron! He dusted flour off her face!)
(I'm sure Lara Jean would have screeched if Peter purposefully wasted her ingredients but when I think of swoon-worthy baking goodness, I always think of Puck and Quinn!)
6. When he picked her up late for the estate sale because he bought her fresh-out-of-the-oven mocha sugar donuts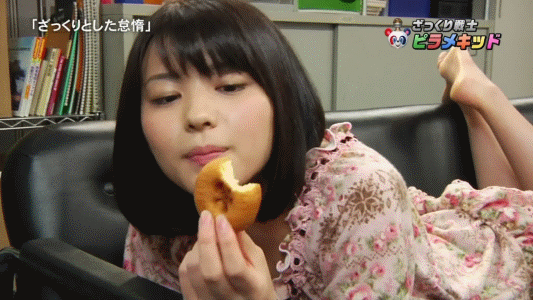 7. When he got jealous that Lara Jean and Josh were in couple Halloween costumes
10. When he asked Lara Jean to ride the bus home so he can pick up Kitty from school in his convertible and so she can show him off to her friends
How about YOU? What were your favorite Peter Kavinsky moments in To All the Boys I've Loved Before? Are you dreaming of reading P.S. I Still Love You??? Sound off in the comments below!