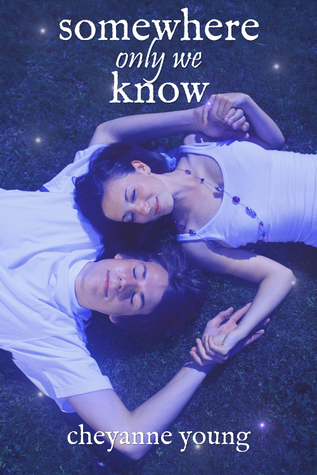 Title: Somewhere Only We Know
Author: Cheyanne Young
Date of Publication: June 15, 2014
"What if we could go there? Somewhere that makes us normal? I mean, hypothetically of course. If that place existed, would you want to spend eternity there with me?"




Sadie Bradford's life is one anxiety attack after another. Being forced to spend a week without her best friend Aaron almost broke her but now he's back and all she wants is for life to go back to its normal status of being screwed up. That changes when her grandmother makes other plans for her: this summer Sadie will get a job and meet new friends. Friends without brain injuries that make them forget everything. Friends that aren't Aaron.




While Sadie struggles to survive her anxiety with all these new changes, she and Aaron find the portal to an alternate world. Isola Fiona isn't just a fun escape—it's a place that cures memory loss and anxiety. It's a place where they can fall in love. But no one stays in that world for long and every time they return home, Sadie's anxiety is a little better but Aaron's memory is still gone. Frustrated that he doesn't remember their time together, Aaron makes a rash decision that might ruin everything.
a Rafflecopter giveaway