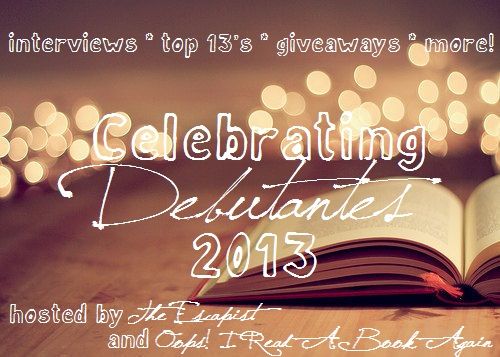 About Kimberly Ann Miller
Kimberly Ann Miller received Bachelor's degrees from Georgian Court University and Rutgers University and a Master's degree from The University of Medicine and Dentistry of New Jersey. She is an avid reader and particularly enjoys true crime and young adult novels. She grew up in New Jersey and currently resides in Monmouth County with her husband and three cats. When she's not writing, she loves to travel to sunny islands where she snorkels by day and stargazes by night. She always takes her Nook with her.
THIRTEEN THINGS YOU MIGHT NOT KNOW ABOUT KIMBERLY ANN MILLER

1. I worked at an amusement park, Six Flags Great Adventure, as a teenager.

2. I wanted to be a veterinarian when I grew up. I've always loved animals.

3. I love cruise vacations and have been on cruises with Norwegian, Celebrity, Royal Caribbean, and Disney.

4. I hiked through Hawaii Volcanoes National Park to where the active lava flowed and it was one of the best vacation experiences of my life.

5. I also swam with the sea turtles in Hawaii – another favorite vacation memory of mine.

6. And, I swam with the stingrays in the Cayman Islands…

7. I didn't start writing until after my sister forced me to read Twilight a few years ago. I loved the series so much, I decided I wanted to write books others could enjoy as much as I enjoyed Twilight.
8. My favorite color is purple.

9. My cats are my babies and I love them so much!

10. I met Jim Carrey and Grumpy Cat at Book Expo America in May.

11. I love thunderstorms.

12. I loved the first Lord of the Rings movie so much I saw it five times in the theater, but I've never read the books.
13. I didn't start reading YA books until I read Twilight. As a teenager, I read Stephen King and high fantasy!
***
Title: Triangles (Bermuda Triangle #1)
Author: Kimberly Ann Miller
Publisher: Spencer Hill Press
Date of Publication: June 18, 2013
A cruise ship. A beautiful island. Two sexy guys. What could possibly go wrong?

In the Bermuda Triangle—a lot.

Hoping to leave behind the reminders of her crappy life--her father's death years ago, her mother's medical problems, and the loser who's practically stalking her--seventeen-year-old Autumn Taylor hops on a ship with her sister for a little distraction. When she wakes up in the Bermuda Triangle, she fears she's gone nuts for more than one reason: that loser's suddenly claiming they're a happy couple... a hot guy is wrapping his arms around her and saying "Happy Anniversary"... and suddenly, she's full of bruises, losing her hair, and getting IV medication. Autumn visits the ship's doctor, hoping for a pill or a shot to make the craziness go away. Instead, she's warned that these "alternate realities" could become permanent.

She just has to ask herself one question—how the hell is she going to get out of this mess?
Purchase from Amazon | B&N | The Book Depository
Thank you Kimberly for celebrating your debut year with us! Come back tomorrow here at Oops! I Read A Book Again as Caela Carter visits us! Now, go on to Michelle's blog for her feature on Cal Armistead!
Are you a 2014 debut author? Are you interested in participating for Celebrating Debutantes 2014? Fill out this form!