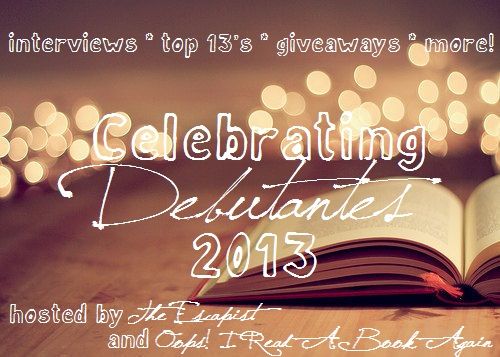 Kieran Larwood is the author of Freaks, and was the winner of the Times/Chicken House Children's Fiction Competition 2011.
Kieran is one of only two male Reception class teachers on the Isle of Wight.
His days mainly consist of singing nursery rhymes, tying shoelaces, trying to locate who has had an 'accident' by sense of smell alone, and vast, endless mountains of paperwork.
Kieran graduated from Southampton University with a degree in English, and also did a foundation year at Falmouth College of Art. Ever since he first read The Hobbit at age six, he has been passionate about stories and storytelling.
Kieran lives with his family on the Isle of Wight. It is his dream to write full time and leave the 'accidents' to someone else.

Website | Twitter | Facebook | Tumblr | Pinterest

INTERVIEW WITH KIERAN LARWOOD

What do you feel about the number '13'?

I am incredibly superstitious, even though I know it's stupid nonsense, so I dread the number 13. My poor nerves have been on edge since January, and I'll be very glad when 2013 is over and we're back into safe numbers again.

What's the best thing that happened after your book was published?

The best thing has to be walking into my local bookshop and seeing it on the shelves. That's the moment that every struggling author dreams of, and it really was magical when it actually happened.

How did you celebrate the publishing of your book?

I work as a teacher, so my whole school had a celebration and book launch combined. Everyone dressed up as Freaks, and I did some talks, readings and book signings.

Do you read reviews of your book?

I started off reading everything, but I soon discovered that bad reviews are about as pleasant as having your trousers filled with rabies-infested sewer rats. It's especially frustrating if someone is clearly missing the point (one reviewer had obviously never heard of a 'shuttered lantern' before, and thought it was a typo throughout the book). So now I steer well clear of sites like Goodreads for the sake of my badly-damaged ego.

What is your best or most unforgettable moment with a fan?

I've had some lovely emails and letters from people who have enjoyed the book. The best ones are from children who say they've been inspired to write their own stories after reading it. That makes all the hard work worthwhile.

Was there any book/s from other debut author of 2013 that you loved?

I really loved 'Poison Boy' by Fletcher Moss, and also Emma Pass's 'Acid'.

Are you interested in writing in a different genre or for a different audience?

Yes, I would like to write some YA, with some more mature themes, and also some younger fiction. I'm a big fan of both fantasy and Sci Fi, so I'd like to have a go at those genres, if I get a chance.

Share us one embarrassing moment you've had.

Well, being a Primary school teacher, my life is full of embarrassing moments, such as doing the Thriller dance in the school play, or being made to dance around the room to Gangam Style. All very painful memories.

Favorite color? Blue
Favorite movie? Spirited Away
Favorite ice cream flavor? Cookies and Cream
Favorite song? 46 and 2- Tool
Ultimate celebrity crush (dead or alive)? I don't really have crushes on celebrities! My ultimate writing hero is H.P.Lovecraft, though. I'm sure he wouldn't mind being resurrected so I could have a few beers with him.


What's next for you?

I'm working away on a couple of other books, so hopefully I'll have something new out soon. Just as long as it's before 2113.
***
Title: Freaks
Author: Kieran Larwood
Publisher: Chicken House
Date of Publication: March 1, 2013
Weirdest. Crime Fighters. Ever.

Sheba, the fur-faced Wolfgirl, can sniff out a threat from miles away. Monkeyboy clambers up buildings in the blink of an eye -- then drops deadly stink bombs of his own making (yes, THAT kind)! Sister Moon sees in the dark, and moves at the speed of light. Born with weird abnormalities that make them misfits, these FREAKS spend their nights on public display, trapped in a traveling Victorian sideshow. But during the day, they put their strange talents to use: They solve the most sinister crimes. And in a dank, desperate world of crooks and child-snatchers, they're determined to defend London's most innocent victims: the street urchins disappearing from the city's streets.
Kieran is giving away a sketch of one of his characters! Open internationally. Good luck!

a Rafflecopter giveaway

Thank you Kieran for celebrating your debut year with us! Come back tomorrow here at Oops! I Read A Book Again as Alex Lidell visits us! Now, go on to Michelle's blog for her feature on Venise Webb!
Are you a 2014 debut author? Are you interested in participating for Celebrating Debutantes 2014? Fill out this form!