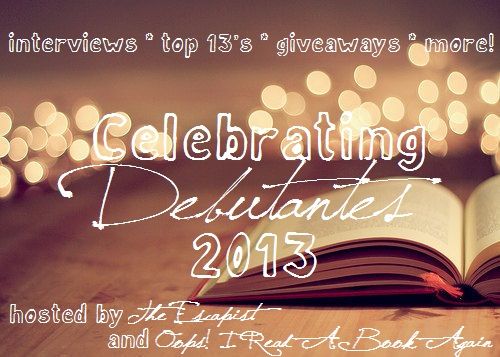 About Alex Lidell
Alex Lidell is a YA fantasy writer and author of ABNA Finalist THE CADET OF TILDOR (Penguin, 2013). Alex started writing at 2 am.
2 am is when the night turns to introspection, when dorm-room conversations flourish to life. The ones where you ask "what if" - realizing that if an answer seems obvious, then you don't know the whole story. The ones where you sketch plans for your next project, your future business, your quest for peace in the middle east - or for teaching kids to read - and you know that you can succeed. If you just try hard enough.
Alex's 2 am project, which she started after getting her Masters in International Peace and Conflict Resolution, was her book. THE CADET OF TILDOR - 2010 finalist in Amazon Breakthrough Novel Awards (under the title SERVICE OF THE CROWN) - tells the story of sixteen-year-old Renee, who struggles to keep up with her male classmates at a grueling military academy while facing a friend's forbidden magic and her mentor's shadowy past.
THIRTEEN THINGS YOU MIGHT NOT KNOW ABOUT ALEX LIDELL

1. This past fall, Alex adopted a purple dragon named Xander. He accompanies her to cons and panels. Xander does not (usually) bite.

2. Alex originally developed the concept for Savoy's character when she was in high school.

3. Alex is a NG Star Trek fan.

4. Alex writes best in coffee shops.

5. Alex's favorite email from a reader discussed the reader's impressions of Verin and Savoy's relationship.

6. Alex prefers food that is white in color (pasta, potatoes, vanilla ice cream, etc).

7. Crit partners are a HUGE part of Alex's writing.

8. Alex liked CADET'S Spanish cover better than CADET'S US cover.

9. Alex's wallet is a zip-up Kipling one... she gets new ones as needed but will never switch.

10. Friends have wondered whether Alex is part mule, as she carries a backpack with her everywhere.

11. The super high straight-down water slides scare Alex. She cannot muster the courage to go on one.

12. Alex still loves to play on the playground.
13. If Alex won a billion dollars, she would ride elephants and dive with dolphins whenever she wanted. She would also rescue the world's needy pit bulls and train them for employment at daycares - cleaning up tables and chairs after kids' dinners.
***
Title: The Cadet of Tildor
Author: Alex Lidell
Publisher: Dial
Date of Publication: January 10, 2013
Tamora Pierce meets George R. R. Martin in this smart, political, medieval fantasy-thriller.

There is a new king on the throne of Tildor. Currents of political unrest sweep the country as two warring crime families seek power, angling to exploit the young Crown's inexperience. At the Academy of Tildor, the training ground for elite soldiers, Cadet Renee de Winter struggles to keep up with her male peers. But when her mentor, a notorious commander recalled from active duty to teach at the Academy, is kidnapped to fight in illegal gladiator games, Renee and her best friend Alec find themselves thrust into a world rife with crime, sorting through a maze of political intrigue, and struggling to resolve what they want, what is legal, and what is right.
Purchase from Amazon | B&N | The Book Depository
Thank you Alex for celebrating your debut year with us! Come back tomorrow here at Oops! I Read A Book Again as Eliza Crewe visits us! Now, go on to Michelle's blog for her feature on Morgan Wylie!
Are you a 2014 debut author? Are you interested in participating for Celebrating Debutantes 2014? Fill out this form!