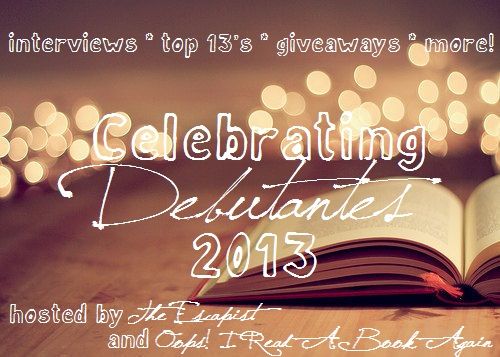 Let's all welcome the author of Unraveled, S.X. BRADLEY! So first, a little bit on Susan before we delve to her random facts!
Susan grew up in South Texas, about ten miles from the U.S.-Mexican border. As a child she spent the summers in Mexico with her grandparents and extended family. During these vacations, she frequently created mysteries for her siblings and cousins to solve. These mysteries were her first stories. Nancy Drew soon became her childhood hero and inspiration to write mysteries for young adults.
Her greatest joy is her 7 year old daughter who is quite the storyteller and likes to come up with the characters' names for mom's stories.
When she's not writing or studying, you can find her looking after her personal mini-zoo which consists of two fish, and one thief of a dog.
Susan loves estates sales, traveling, spending time with her family, and discovering new books at the Columbus Metropolitan library.
Susan graduated from the University of Texas, is currently pursuing an MFA from Seton Hill University, and dreams of one day owning a touch screen murder board like the one on her favorite TV show, Castle.
THIRTEEN THINGS YOU MIGHT NOT KNOW ABOUT S.X. BRADLEY

1. While in high school, I used to work at a veterinarian office and got to pet a panther.

2. Would love to visit Egypt one day.

3. I can easily name about 100 Pokémon.

4. I'm afraid to ride Ferris Wheels.

5. I vow that one day I will learn to knit.

6. I can totally get lost while writing. It's one of the most amazing feelings.

7. I never thought I'd ever read an e-book. Now I read them all the time.

8. I make an awesome grilled cheese.

9. My Hollywood crush is Ryan Gosling.

10. Love watching Cupcake Wars with my daughter.

11. Am totally terrified to try writing a contemporary romance for NaNoWriMo, but I'm going to do it anyway.

12. I'm a total chocoholic.
13. I'm wearing braces for the 2nd time in my life
***
Title: Unraveled
Author: S.X. Bradley
Publisher: Evernight Teen
Date of Publication: February 8, 2013
Sixteen year old math whiz, Autumn, spends her days reading about serial killers and dreaming of becoming an FBI Profiler. She never dreams her first case will be so personal. Her world is shattered when she comes home from school and discovers her murdered sister's body on the living room floor. When the initial evidence points to a burglary gone wrong, Autumn challenges the police's theory because of the personal nature of the crime. Thinking that finding the killer will bring her family back together, she conducts her own investigation using her affinity for math and forensics, but her plan backfires and her obsession with the case further splinters her family.

When her investigation reveals the killer is someone she knows, Autumn offers herself up as bait and sets a dangerous trap to unmask his true nature and to obtain a confession for her sister's murder.
Giveaway

Susan is giving away an ebook of UNRAVELED! Open internationally. Good luck!
a Rafflecopter giveaway

Thank you Susan for celebrating your debut year with us! Come back tomorrow here at Oops! I Read A Book Again as Sara Polsky visits us! Now, go on to Michelle's blog for her feature on Lisa Martin!
Are you a 2014 debut author? Are you interested in participating for Celebrating Debutantes 2014? Fill out this form!