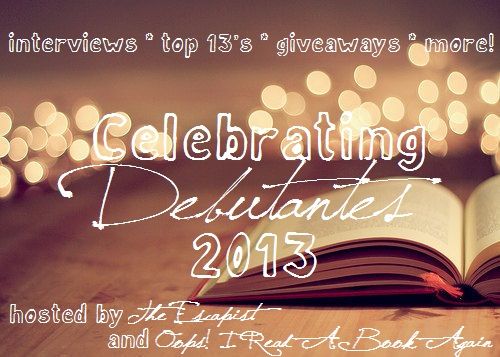 Today on the blog, I am featuring the author of This Is How I Find Her, SARA POLSKY!
About Sara Polsky

Sara Polsky's debut YA novel, THIS IS HOW I FIND HER, was published by Albert Whitman in fall 2013. Her fiction has appeared in Fictitious Force and Behind the Wainscot. She is represented by Suzie Townsend.

Sara also blogs for Curbed, and her articles and essays have appeared in The Christian Science Monitor, The Forward, Poets & Writers, and other publications. She lives in New York City.

Website | Twitter | Facebook
THIRTEEN THINGS YOU MIGHT NOT KNOW ABOUT SARA POLSKY

1. In college, I spent a year studying Welsh. My favorite Welsh word is "llyfrgell," which means "library."

2. The first "book" I remember writing was one I started in first grade, a series of short stories about one of my toys.

3. My favorite book when I was growing up was The Dark Is Rising by Susan Cooper.

4. My favorite books now include Pride and Prejudice, Persuasion, The Piper's Son, and How I Live Now.

5. My favorite word is "defenestrate."

6. When I was a kid, I once watched part of The Wizard of Oz every day for a year.

7. The places I'd most like to visit? Australia and Antarctica.

8. I get some of my best ideas for stories before I fall asleep at night, and while I'm traveling on trains.

9. For Halloween one year, I dressed up as a bookworm -- I had a giant gold worm suit with book covers pinned to it. Most people thought I was dressed as an alien.

10. I grew up in New Jersey and now live in New York, but I've also lived in Massachusetts, Alabama, Connecticut, and Scotland.

11. My snack weakness is dried papaya.

12. My favorite Harry Potter books in order are Prisoner of Azkaban, Deathly Hallows, Half-Blood Prince, Sorcerer's Stone, Goblet of Fire, Chamber of Secrets, and Order of the Phoenix.

13. My ideal Netflix category would be Dramedies With Strong Female Leads Who Have Quirky Friend Groups.
***
Title: This Is How I Find Her
Author: Sara Polsky
Publisher: Albert Whitman
Date of Publication: September 1, 2013
Sophie Canon has just started her junior year when her mother tries to kill herself. Sophie has always lived her life in the shadow of her mother's bipolar disorder, monitoring her medication, rushing home after school to check on her instead of spending time with friends, and keeping her mother's diagnosis secret from everyone outside their family. But when the overdose lands Sophie's mother in the hospital, Sophie no longer has to watch over her. She moves in with her aunt, uncle, and cousin, from whom she has been estranged for the past five years. Rolling her suitcase across town to her family's house is easy. What's harder is figuring out how to build her own life.
Purchase from Amazon | B&N | The Book Depository
Giveaway

Sara is giving away a copy of THIS IS HOW I FIND HER! Open internationally. Good luck!
a Rafflecopter giveaway

Thank you Sara for celebrating your debut year with us! Come back tomorrow here at Oops! I Read A Book Again as Josin L. McQuein visits us! Now, go on to Michelle's blog for her feature on Soman Chainani!
Are you a 2014 debut author? Are you interested in participating for Celebrating Debutantes 2014? Fill out this form!