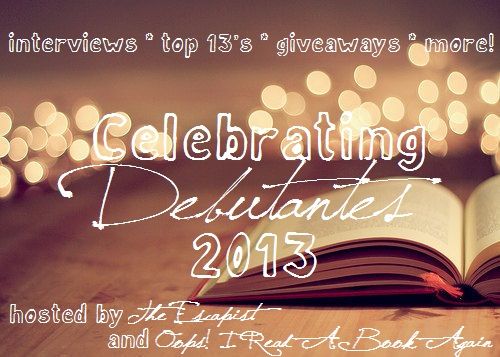 About Piers Torday
My first proper story was written age 13, which starts - 'Sam was a dog. And like most dogs, he was a detective.'
This should have led to a promising career in canine detective fiction but at school and university I became completely distracted by theatre & comedy, which is where I then started my working life - at the Edinburgh Festival Fringe, producing plays and sketch shows, and occasionally writing them too.
I am very proud to still be a Trustee of the Pleasance Theatre, which gave me my first ever job, and every year gives hundreds of new writers, performers, producers and technicians their first break.
After that, I accidentally came up with a successful gameshow called Come and Have A Go If You Think You're Smart Enough and moved into television. I still work in TV, developing programme ideas and occasionally being allowed to make them - including Argumental and DSF: Olivia Lee (Series 1 &2).
But deep down the thing I most wanted to do was write stories like the ones I grew up on, and after my Dad wrote his first book at the age of 60 - Salmon Fishing In The Yemen -I felt inspired. So I went on a marvellous Arvon Course at Ted Hughes' old house in West Yorkshire. They were very encouraging - and I began to write a book.
That book eventually became The Last Wild, and I am currently writing the next installment in the story.
In between, I have just been trained as a Volunteer Reader by VRH and can't wait to start helping children in my local London schools to enjoy books and stories like I did when I was younger.

Website | Twitter | Facebook
THIRTEEN THINGS YOU MIGHT NOT KNOW ABOUT PIERS TORDAY

1. My father used to read me Tintin books in bed when I was a child, but translating from the original French. Only years later did I discover that he'd in fact made up half the stories because he didn't know the words...

2. Due to a clerical error, my passport says I was born in 1973, when in fact I was born in 1974- so I am legally a year older than I actually am. Which might be useful when it's time to get my pension.

3. I have met the Queen, Dolph Lundgren, Steve Buscemi and Roald Dahl but not at all at the same time, that would have been a spectacular party.

4. My father writes books (Salmon Fishing in the Yemen), my mother is publishing a collection of my grandfather's letters next year, all my uncles and aunts have written books and my brother has too. So have all my in-laws. In fact, I am pretty much the last person in my family to write a book.

5. When I met Roald Dahl (in the children's bookshop my mother ran), he gave us an unpublished Oompa Loompa song about a girl called Miranda Mary Piker who was going to be in Charlie and the Chocolate Factory, but he took her out before it was published.

6. I have tickled a real wolf's stomach and survived.

7. My vision is better than 20:20 which means I have a secret superpower - being able to read bus timetables just a little bit quicker than anyone else.

8. Guilty pleasures include grilled lamb ribs from our local Turkish restaurant in London, Game of Thrones box sets and reading graphic novels in the bath.

9. I have had a fatwa issued against me (for producing the play Corpus Christi by Terence McNally which suggests Jesus and Judas might have been lovers)

10. One of the earliest TV programmes I devised, a quiz about property, rated a record 0 viewers.

11. Our neighbour's cat comes into our house to visit so often we have given him a name (but not any food)

12. I don't have a pet monkey called Basil but I REALLY WISH I DID.
13. The only time I have ever used a pseudonym was when I wrote a play under the name Tod Baker.
***
Title: The Last Wild
Author: Piers Torday
Publisher: Quercus
Date of Publication: March 28, 2013
In a world where animals no longer exist, twelve-year-old Kester Jaynes sometimes feels like he hardly exists either. Locked away in a home for troubled children, he's told there's something wrong with him. So when he meets a flock of talking pigeons and a bossy cockroach, Kester thinks he's finally gone a bit mad. But the animals have something to say... The pigeons fly Kester to a wild place where the last creatures in the land have survived. A wise stag needs Kester's help, and together they must embark on a great journey, joined along the way by an over-enthusiastic wolf-cub, a spoilt show-cat, a dancing harvest mouse and a stubborn girl named Polly. The animals saved Kester Jaynes. But can Kester save the animals?
Purchase from Amazon | Amazon (UK) | B&N | The Book Depository
Giveaway

Piers is giving away a copy of THE LAST WILD! Open to UK residents only. Good luck!
a Rafflecopter giveaway

Thank you Piers for celebrating your debut year with us! Come back tomorrow here at Oops! I Read A Book Again as Heather visits us! Now, go on to Michelle's blog for her feature on Kelsey Sutton!
Are you a 2014 debut author? Are you interested in participating for Celebrating Debutantes 2014? Fill out this form!