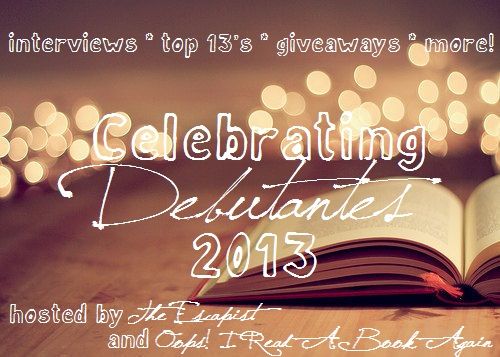 Not only did today's author released her debut novel this year, she actually released two books! What a great year it has been for the author of Arclight. Let's all welcome, Josin L. McQuein!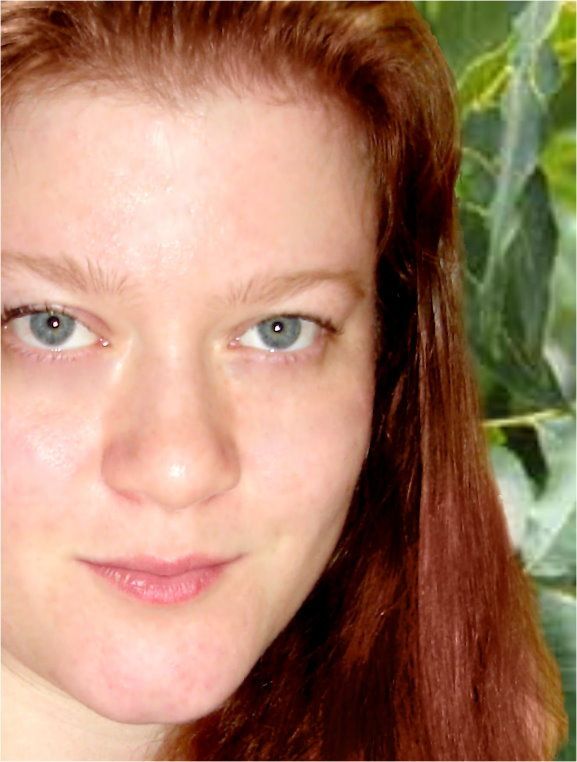 About Josin L. McQuein
YA and MG writer repped by Laura Rennert of the Andrea Brown Literary Agency. I have a habit of doodling things that turn into actual pictures. I toss them up at random intervals for readers to point and laugh at.
Blog | Twitter
THIRTEEN THINGS YOU MIGHT NOT KNOW ABOUT JOSIN L. MCQUEIN
1. I stopped growing when I was twelve. (Yes, I'm short.) I still have one baby tooth, and never got wisdom teeth or back molars.

2. My first story was dictated into a "My First Sony" tape recorder when I three or four years old. It involved a child running wild in the supermarket, swinging from light fixtures and pelting shoppers with hot dogs.

3. The first book I wrote, when I was five or six, was The Adventure of Hawaiian Bob (maybe Hawaiian Dave) who decided that, rather than clean his mess up, he'd use his mess to build a rocket and fly into space. It was one page long and illustrated...

4. I have three dogs. Occasionally, they act like they have one brain.

5. I can track all four towns I've lived in by the movies that were set or shot there: Places in the Heart, Born on the Fourth of July, Pure Country, and a Hallmark Movie of the Week.

6. Snow White is my favorite Disney Princess for the sole reason that her clothes aren't monochrome. I really don't like the movie at all.

7. A disastrous hair perm when I was thirteen melted my hair and left me with a watertight, blonde afro. Some of it still grows out colorless from the damage.

8. Like most writers, I'm an introvert. Contrary to popular opinion, this doesn't mean anti-social; it means I think louder than I speak.

9. I attended three Universities... for less than three days, but still made the top student list for my freshman year at one.

10. I was a carnie in high school, when I worked as a hawker at a Renaissance Faire. That experience, in part, was the beginning of the idea that became "Sing Down the Stars," which is my current work in progress.

11. I secretly wonder if the endings I've chosen for my books are the "wrong" ones.

12. I still have a coin bank (shaped like a high top shoe, complete with a hot pink shoe lace), and I still deposit coins into it.
13. I will automatically sort any box of crayons, markers, or colored pencils I'm handed and group the colors along the natural light spectrum. Brown goes next to red at the top left, and the black/white/grey neutrals go at the end, by the purples in the bottom right.
***
Title: Arclight (Arclight #1)
Author: Josin L. McQuein
Publisher: Greenwillow Books
Date of Publication: April 23, 2013
No one crosses the wall of light . . . except for one girl who doesn't remember who she is, where she came from, or how she survived. A harrowing, powerful debut thriller about finding yourself and protecting your future—no matter how short and uncertain it may be.

The Arclight is the last defense. The Fade can't get in. Outside the Arclight's border of high-powered beams is the Dark. And between the Light and the Dark is the Grey, a narrow, barren no-man's-land. That's where the rescue team finds Marina, a lone teenage girl with no memory of the horrors she faced or the family she lost. Marina is the only person who has ever survived an encounter with the Fade. She's the first hope humanity has had in generations, but she could also be the catalyst for their final destruction. Because the Fade will stop at nothing to get her back. Marina knows it. Tobin, who's determined to take his revenge on the Fade, knows it. Anne-Marie, who just wishes it were all over, knows it.

When one of the Fade infiltrates the Arclight and Marina recognizes it, she will begin to unlock secrets she didn't even know she had. Who will Marina become? Who can she never be again?
Purchase from Amazon | B&N | The Book Depository
Title: Premeditated
Author: Josin L. McQuein
Publisher: Delacorte Books for Young Readers
Date of Publication: October 8, 2013
A week ago, Dinah's cousin Claire cut her wrists.

Five days ago, Dinah found Claire's diary and discovered why.

Three days ago, Dinah stopped crying and came up with a plan.

Two days ago, she ditched her piercings and bleached the black dye from her hair.

Yesterday, knee socks and uniform plaid became a predator's camouflage.

Today, she'll find the boy who broke Claire.

By tomorrow, he'll wish he were dead.
Thank you Josin for celebrating your debut year with us! Come back tomorrow here at Oops! I Read A Book Again as Rebekah Crane visits us! Now, go on to Michelle's blog for her feature on Jeffrey Salane!
Are you a 2014 debut author? Are you interested in participating for Celebrating Debutantes 2014? Fill out this form!