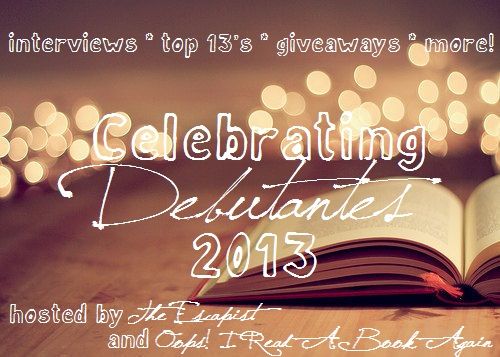 This debut author definitely isn't afraid of tackling the hard stuff. The topics people don't usually talk about. Let's all welcome, JESSICA VERDI!
About Jessica Verdi
Jessica Verdi is a young adult author who writes envelope-pushing stories about not-so-pretty real-life issues, but always with a positive spin.
Though she's always been a bookworm (her childhood was basically defined by the philosophy that working your way through giant stacks of library books is far superior to playing outside), she remained convinced throughout high school and college that the stage—rather than the page—was meant to be her creative outlet. After nearly ten years pounding the NYC pavement auditioning for musicals (and sometimes actually getting cast in them), she got an idea for a novel. That novel was an adult magical realism story, and while it will never see the light of day—nope, don't ask—it was the book that started her love affair with writing. Now she can't imagine doing anything else.
Jess received her MFA in Writing for Children from The New School and works as an editor at a romance novel publisher. She loves all animals, from the cute and cuddly to the large and freakish, has been a vegetarian for most of her life, is a little too obsessed with TV shows about vampires, and has an amazing group of writer friends who keep her sane.
Jess lives in Brooklyn, NY with her husband and dog.
THIRTEEN THINGS YOU MIGHT NOT KNOW ABOUT JESSICA VERDI

1. I live in Brooklyn, NY. The best thing about Brooklyn is…wait, there are SO MANY best things about Brooklyn.

2. I was born on the same day as the actress Emilie de Ravin. She's gotten to kiss Robert Pattinson and I haven't. :(

3. My dog is sitting on my lap as I write this. He's wearing a New York Yankees shirt.

4. I've never drunk a cup of coffee in my life.

5. I love tattoos so much that I would be covered with them if I didn't exercise some self-restraint. So my deal with myself is I can get one new tattoo every time I sell a book. Extra incentive to keep writing!

6. My favorite current TV show is The Vampire Diaries. Delena forever!

7. I don't eat meat or wear any animal products.

8. Several of my best friends are also published YA authors. I have a whole shelf dedicated to Friends' Books. And I keep having to find more space!

9. I went to college for acting and classical voice performance, and pursued that career path for a long time. I didn't figure out I wanted to be a writer until I was twenty-seven!

10. I firmly believe the DVR is the most useful and remarkable invention of the past ten years.

11. I work full time as a romance novel editor. Yeah, I read a lot of smooching scenes.

12. I play the violin.

13. I'm addicted to lip balm. ChapStick: don't leave home without it.
***
Title: My Life After Now
Author: Jessica Verdi
Publisher: Sourcebooks Fire
Date of Publication: April 2, 2013
Lucy just had the worst week ever. Seriously, mega bad. And suddenly, it's all too much—she wants out. Out of her house, out of her head, out of her life. She wants to be a whole new Lucy. So she does something the old Lucy would never dream of.

And now her life will never be the same. Now, how will she be able to have a boyfriend? What will she tell her friends? How will she face her family?

Now her life is completely different...every moment is a gift. Because now she might not have many moments left.
Purchase from Amazon | B&N | The Book Depository
Thank you Jess for celebrating your debut year with us! Come back tomorrow here at Oops! I Read A Book Again as Chrissie Peria visits us! Now, go on to Michelle's blog for her feature on Margaux Froley!
Are you a 2014 debut author? Are you interested in participating for Celebrating Debutantes 2014? Fill out this form!