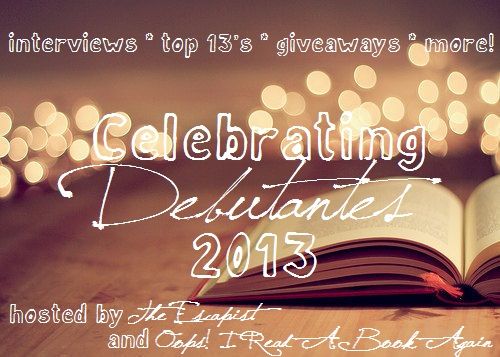 About Imogen Howson

As a child, I loved reading so much that I not only read in bed, at the table and in the bath, but in the shower and – not so successfully – on my bicycle.

I enjoyed books in a slightly unorthodox way, too – many of my childhood books have ragged edges where I tore paper from the margins in order to eat it.

I wrote my first book at eight. It was entitled The Dragon in the Teapot and would probably have been a huge hit if I hadn't lost the only copy on a family day out.

Some years later, armed with several different types of backups, I'm busy writing romantic science fiction and fantasy for young adults and adults.

I live with my partner, our two teenage daughters, and three cats, near Sherwood Forest in England. I'm a Christian, a feminist, and a lover of cheese, chocolate, stationery shops and eighties pop music. I still read in most places, but I no longer eat paper.
I'm a member of The Romantic Novelists' Association, the Society of Children's Book Writers and Illustrators, the group blogs The Lucky 13s and Author Allsorts, and the online writers' community Romance Divas. I'm represented by Mandy Hubbard of D4EO Literary Agency.

Website | Twitter | Facebook | Tumblr
THIRTEEN THINGS YOU MIGHT NOT KNOW ABOUT IMOGEN HOWSON

1. My laptop is called Princess Erica.

2. I got married two weeks past my twentieth birthday. I'm really annoyed that we didn't do it two weeks earlier so I could say I was a teen bride.

3. My favourite type of candy is Liquorice Allsorts, which I love so much that when I buy some I have to get my daughter to hide the bag or I'll eat them until I feel sick.

4. I admire the book The Time Traveller's Wife so intensely that I daren't read anything else by that author in case I don't love it as much.

5. I was brought up as a Jehovah's Witness. I'm not one any longer.

6. I regularly have dreams that I'm Buffy the Vampire Slayer. They're AWESOME.

7. I want to learn how to fly birds of prey and to bake croissants, but not at the same time.

8. I love honey in hot drinks so much that I carry a squeezy bottle of it in my bag so I never have to do without it.

9. If I'm alone downstairs at night and I get scared, I pretend that I can shoot fire out of my fingertips, and that makes me feel safer.

10. When I feel shy I involuntarily rub the end of my nose.

11. I'm currently collecting the entire series of Sweet Valley High and the Chalet School. That's a lot of books.

12. I once woke my husband up insisting that there were purple spiders on my pillow and begging him to save me. It took quite some time before I could be brought to believe that I'd dreamed them.
13. My secret ambition is to be on a discussion panel with Stephen King. If it ever happens, you read it here first.
***
Title: Linked (Linked #1)
Author: Imogen Howson
Publisher: Simon & Schuster Books for Young Readers
Date of Publication: June 11, 2013
Elissa used to have it all: looks, popularity, and a bright future. But for the last three years, she's been struggling with terrifying visions, phantom pains, and mysterious bruises that appear out of nowhere.

Finally, she's promised a cure: minor surgery to burn out the overactive area of her brain. But on the eve of the procedure, she discovers the shocking truth behind her hallucinations: she's been seeing the world through another girl's eyes.

Elissa follows her visions, and finds a battered, broken girl on the run. A girl—Lin—who looks exactly like Elissa, down to the matching bruises. The twin sister she never knew existed.

Now, Elissa and Lin are on the run from a government who will stop at nothing to reclaim Lin and protect the dangerous secrets she could expose—secrets that would shake the very foundation of their world.

Riveting, thought-provoking and utterly compelling, Linked will make you question what it really means to be human.
Purchase from Amazon | B&N | The Book Depository
Giveaway

Imogen is giving away a copy of LINKED! Open internationally. Good luck!
a Rafflecopter giveaway

Thank you Imogen for celebrating your debut year with us! Come back tomorrow here at Oops! I Read A Book Again as Jessica Verdi visits us! Now, go on to Michelle's blog for her feature on Sarah Guillory!
Are you a 2014 debut author? Are you interested in participating for Celebrating Debutantes 2014? Fill out this form!