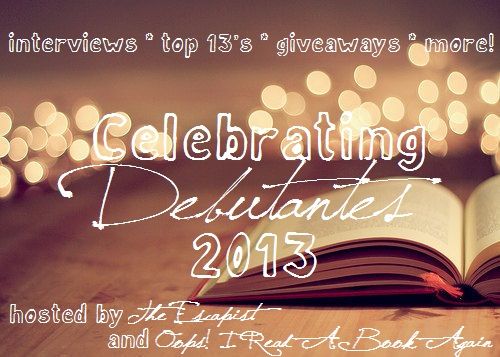 Corey Ann Haydu is a young adult novelist currently living in Brooklyn, NY. Her first novel, OCD LOVE STORY, is coming out July 2013 from Simon Pulse. Her second novel, LIFE BY COMMITTEE will be out in Summer 2014 from Katherine Tegen Books at Harper Collins.
Corey grew up outside Boston, Massachusetts where she learned a deep love for books, cheese, cobblestone streets, cold weather and The Gilmore Girls. She has been living in New York City since 2001, where she has now developed new affections for New Yorky things like downtown bookstores, Brooklyn brownstones, writing in coffee shops, the Modern Love column in the Sunday Times, pilates, leggings, and even fancier cheeses.
Corey graduated from New York University's Tisch School of the Arts, where she got her BFA in Theatre. After college, Corey worked as an actress and playwright (and waitress and telemarketer and real estate broker and nanny and personal assistant) She also spent a lot of time in Starbucks writing short stories.
After working in children's publishing for a few years, and falling in love with YA literature, Corey received her MFA from The New School in Writing for Children. During graduate school Corey rounded out her list of interests with mochas, evening writing workshops, post-it notes, bi-weekly cheeseburgers, blazers, and board games.
Website | Twitter


INTERVIEW WITH COREY ANN HAYDU
What do you feel about the number '13'?

I actually love the number 13! I was born on February 13th, so I've always considered 13 my lucky number. Which, given that it was the year of my debut book, I guess ended up being true!
What's the best thing that happened after your book was published?

I love hearing from readers, so getting any kind of reader mail is pretty wonderful. Although probably my two favorite conversations were with readers who felt that OCD LOVE STORY helped them face their own mental health needs. Both readers were struggling with their own anxiety troubles, and seeing Bea working through her issues in therapy inspired them to reach out for professional help, even though they'd been resistant to it in the past. I can't think of a more meaningful result of the book. It's proof positive that talking honestly about mental health issues is really important. I've always tried to be honest with my anxiety issues, and I hope if anything thebook pushes other people to do the same. It's important for there to be an atmosphere of acceptance, and zero judgment around people who are going through therapy or are getting medication. I'm so glad a few readers gained a bit of bravery from Bea's story.
How did you celebrate the publishing of your book?

I had a killer book party. We started the night at BookCourt, a very cool indie bookstore in Brooklyn, and ended up at a bar I hang out at a lot, drinking champagne, eating pork belly, and signing books for the bartenders! I had a really wonderful turnout with friends from all different times in my life and of course my family. Not to mention, my big brother, who lives in Brooklyn with his wife and my niece, came to NYC to celebrate as well. Having him travel internationally for the event pretty much made my year.
Do you read reviews of your book?

I do. I really wish I could say I didn't, and I know that it would be better if I didn't. To be honest, with OCD LOVE STORY, the reviews have been really fascinating, since reader responses expose a lot of interesting thoughts about mental illness. There's been some discomfort with the book, and some fear. I actually kind of love that. Anxiety is uncomfortable. So it's okay with me if the book causes awkwardness or discomfort or even a negative reaction. That said, as I'm writing my third young adult novel, I'm finding it more difficult to write freely and without judgment. I think when my second book comes out I will be making an effort to be less involved in the reviews.
What is your best or most unforgettable moment with a fan?

I did answer this above as well, but I'd like to say I'm also really moved by readers who knew nothing about OCD and after reading the book feel like they have gained compassion for the characters in the book and for real life people who are struggling. The cover of my book is gorgeous and bright and attracts a lot of readers who wouldn't necessarily normally read a book about mental health issues. I love the readers who stick with it and learn something new and unexpected. And a lot of those readers also find that they are reading a romantic love story, even if it doesn't look the exact way they were expecting. It's very cool to surprise and challenge readers.
Was there any book/s from other debut author of 2013 that you loved?

Oh so many! Full disclosure, I went to grad school with a couple of fellow 2013 debuts. We sold our books around the same time, and helped each other with the novels, since we wrote them while we were in writing workshop together! So I have to recommend those two authors who I really experienced this whole process with. Jessica Verdi's MY LIFE AFTER NOW is a powerful debut about a teen who discovers she is HIV positive. It's smart and optimistic and honest and unafraid. The other is Caela Carter's ME, HIM, THEM, AND IT, a debut about a teenager dealing with an unplanned pregnancy. Caela's story is raw, unique, layered, and a total page turner in my opinion. I whole heartedly recommend both!
Are you interested in writing in a different genre or for a different audience?

Absolutely! I've been working on a magical realism middle-grade believe it or not. I also have a past as an adult short story writer and playwright, and I would happily explore adult literary fiction or playwriting again. Life is long, right? I deeply love young adult literature and see that as my home, but I am interested in all kinds of stories and characters, so who knows where that will take me!
Share us one embarrassing moment you've had.

I have a terrible history of forwarding emails to the wrong people or texting the wrong people. Let's just say this is not a combination with dating. I have been known to text "omg I am so into this guy I'm dating!" to the actual guy I'm talking about, instead of the friend I intended to be texting. Nothing worse! *Shudder.*

Favorite color? Purple
Favorite movie? Fight Club, When Harry Met Sally, Gone With the Wind. No way
am I picking one. I could name about ten more, actually!
Favorite ice cream flavor? Raspberry chocolate chip.
Favorite song? Romeo and Juliet by Dire Straits. Don't know it? Listen now.
Most beautiful song ever.
Ultimate celebrity crush (dead or alive)? Paul Rudd, which probably tells you
everything you need to know about me.
What's next for you?

A lot! My second book, LIFE BY COMMITTEE, comes out May 13, 2014! I'm absolutely thrilled. It's about a girl who gets involved in an onlinecommunity that threatens to destroy her life. The gorgeous cover wasrecently revealed, so please check it out on goodreads! I will have a third young adult novel coming out in Summer 2015 as well, and that's what I'm currently writing. I can't say too much about it, but there are stepmothers and New York City and a very intense, consuming romance. I have some other projects up my sleeves as well, and hopefully you'll learn more about those in the next few months!
***
Title: OCD Love Story
Author: Corey Ann Haydu
Publisher: Simon Pulse
Date of Publication: July 23, 2013
When Bea meets Beck, she knows instantly that he's her kind of crazy. Sweet, strong, kinda-messed-up Beck understands her like no one else can. He makes her feel almost normal. He makes her feel like she could fall in love again.

But despite her feelings for Beck, Bea can't stop thinking about someone else: a guy who is gorgeous and magnetic... and has no idea Bea even exists. But Bea knows a lot about him. She spends a lot of time watching him. She has a journal full of notes. Some might even say she's obsessed.

Bea tells herself she's got it all under control. But this isn't a choice, it's a compulsion. The truth is, she's breaking down...and she might end up breaking her own heart.
Thank you Corey Ann for celebrating your debut year with us! Come back tomorrow here at Oops! I Read A Book Again as Imogen Howson visits us! Now, go on to Michelle's blog for her feature on Justina Ireland!
Are you a 2014 debut author? Are you interested in participating for Celebrating Debutantes 2014? Fill out this form!