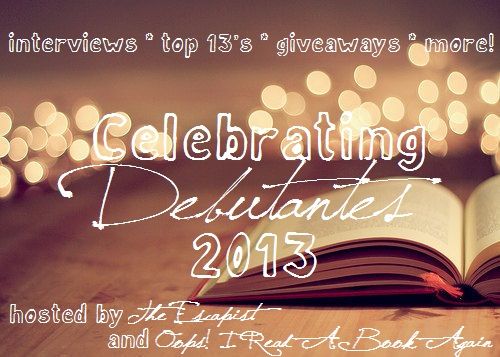 Let's all get to know the author behind the sci-fi adventure novel Zenn Scarlett, CHRISTIAN SCHOON!
About Christian Schoon
Christian Schoon paid his new-writer-dues as an-house copywriter at the Walt Disney Company, followed by a stint as a freelance script/copywriter in Los Angeles. After moving back to the Midwest, he bought a farm, started volunteering with a group that rescues abused/neglected horses and another group helping to re-hab wildlife: black bears, cougars, coyotes, raccoons, assorted other critters. His animal welfare work, combined with his life-long sci-fi geekery, inspired Christian to write his first book, the young adult science fiction novel Zenn Scarlett.
Website | Twitter
13 Random Facts about How My Debutant-ization Came About 'Cause of a Literary Agent's Cluttered
Kindle and Other Mildly Interesting Stuff from Christian Schoon
1. OK, so I wrote my debut novel, Zenn Scarlett, and sent it out to my Wish List of Top Agents. One
of them was an uber-agent at THE uber-agency. After going back and forth about it for a while,
this agent finally decided it wasn't quite right for her. Fine. I forgot about her and her uber-ness.
A few months later, I got an email from the guy who used to be her assistant. He was now at
another agency, where he'd become an agent in his own right, and was cleaning out his Kindle
when he came across my manuscript. He asked if I'd found an agent or placed the book with
a publisher yet. I hadn't. He said he thought the novel was fresh, not like any other YA science
fiction he'd read. And he signed me. And this was Good.
2. Zenn Scarlett… inspired by a real person or just a fictitious construct of flummery and word-
hurling? Both. Zenn is an amalgam of several veterinarians I've been lucky enough to hang
around, especially our local animal-doc, Dr. Jenni, a woman who's just as likely to saunter
fearlessly into a cage to sedate a full-grown, 450-pound black bear as she is to lie down next to
a recovering orphan kitten and make sure the little guy is getting enough mom-love. Zenn gets
most of her Awesome from this kind of human.
3. Zenn's story is set on Mars, in a science-based cloister, on the outskirts of a struggling Earther
colony. I' often asked if I would sign up to go to Mars tomorrow and live there permanently. My
answer: Not until the accommodations advance beyond little inflatable hovels where you'd have
no privacy, no decent food, bad air and probably want to strangle your co-colonists before a
year had gone by.
4. Why Mars? Because I was smitten by the swash and buckle of Edgar Rice Burroughs at a tender
age and never recovered.
5. The 700-foot-long, starliner-propelling creatures known as Lithohippus Indra, or Stonehorses,
actually look only vaguely like real horses and live their entire lives in the complete vacuum of
space where they dine on dark matter and make their homes in large, nickel-iron asteroids. It's
a fact. In my next book, Under Nameless Stars (sequel to Zenn Scarlett), readers will get to go
inside the body of an Indra. This will be cool and not at all gross. Also a fact.
6. I grew up in a little town in Minnesota, population 5,000, where my dad sold cars and my mom
taught English, and where due to a case of mistaken identity, one of the town's two policemen
fired his pistol over my head late one night as I was attempting to run away from him. I stopped
running. He was embarrassed. I was terrified.
7. I spent my senior year of high school in Djursholm, Sweden, as an American Field Service foreign
exchange student. My Swedish family's name was Sandberg, and my Swedish father was head
of the world's largest privately owned garbage collection company. I still speak fluent Swedish;
about four or five words, but they're totally fluent.
8. In high school I wrote reams of horrible very bad cringe-worthy poetry. But hey, at least I was
writin'.
9. In college I started writing short science fiction stories. One of them managed to earn me a small
scholarship, which made me feel like maybe I could be a writer of longer-type stories someday.
10. My first real writing gig was with a loudspeaker manufacturer named Altec Lansing (the Beatles
and the Stones both used Altec speakers on stage). Altec's HQ was just down the street from
Disneyland in Anaheim, California. Then I got hired by Disney, but not in Anaheim. I worked at
the studio in Burbank and had a great time writing synopsis copy for Disney movies, which I
grew up loving in all their geeky corniness. True story: the president of Altec while I was there
had narcolepsy and would nod off during meetings. But he was a good prez nonetheless.
11. After Disney, I wrote freelance for a number of other film and animation studios, selling TV
scripts to places like Warner Bros., Saban, Hanna-Barbera and FoxKids.
12. In 1993, our house in Malibu burned to the ground along with a couple hundred other houses
in a wildfire. But it was OK – our insurance paid for us to live on the beach in a way-cool sort of
high-tech bungalow for two years. We had dolphins and gray whales IN OUR FRONT YARD.
13. Zenn Scarlett stands up against bigotry, xenophobia and cruelty in ways that make me proud to
be her friend. But she refuses to use a telephone or sign up for Facebook or twitter or even use
email, so we just write letters back and forth to each other. And postage rates to Mars are ex-
pen-sive….
Title: Zenn Scarlett (Zenn Scarlett #1)
Publisher: Strange Chemistry
Date of Publication: May 7, 2013
When you're studying to be exoveterinarian specializing in exotic, alien life forms, school... is a different kind of animal.




Zenn Scarlett is a resourceful, determined 17-year-old girl working hard to make it through her novice year of exovet training. That means she's learning to care for alien creatures that are mostly large, generally dangerous and profoundly fascinating. Zenn's all-important end-of-term tests at the Ciscan Cloister Exovet Clinic on Mars are coming up, and, she's feeling confident of acing the exams. But when a series of inexplicable animal escapes and other disturbing events hit the school, Zenn finds herself being blamed for the problems. As if this isn't enough to deal with, her absent father has abruptly stopped communicating with her; Liam Tucker, a local towner boy, is acting unusually, annoyingly friendly; and, strangest of all: Zenn is worried she's started sharing the thoughts of the creatures around her. Which is impossible, of course. Nonetheless, she can't deny what she's feeling.




Now, with the help of Liam and Hamish, an eight-foot sentient insectoid also training at the clinic, Zenn must learn what's happened to her father, solve the mystery of who, if anyone, is sabotaging the cloister, and determine if she's actually sensing the consciousness of her alien patients... or just losing her mind. All without failing her novice year....
Thank you Christian for celebrating your debut year with us! Come back tomorrow here at Oops! I Read A Book Again as Laura Lam visits us! Now, go on to Michelle's blog for her feature on Nancy J. Cavanaugh!
Are you a 2014 debut author? Are you interested in participating for Celebrating Debutantes 2014? Fill out this form!