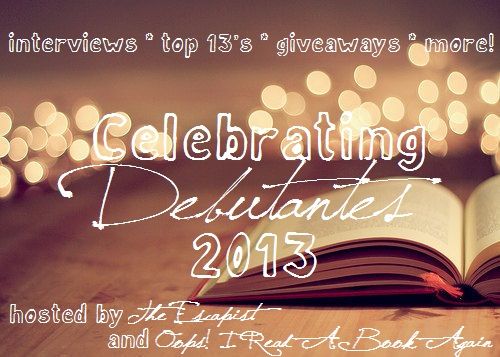 About Chrissie Peria

Chrissie Peria is the author of All's Fair in Blog and War, a contemporary romance novella set in Macau, featuring a pair of feuding travel bloggers. While it is her first foray in writing a novella, she isn't a stranger to writing, having been an advertising copywriter in her past life.

When not writing, Chrissie looks after Miffy, her boss and overlord; and Miffy's minion, Cooper, a miniature red poodle. She also enjoys reading, taking photos, cooking, and playing with dolls.
Chrissie actively blogs on www.kitchencow.com and on www.kingdomcow.net.

Website | Twitter | Facebook
THIRTEEN THINGS YOU MIGHT NOT KNOW ABOUT CHRISSE PERIA

Me being Chrissie Peria. Hi! My debut story, All's Fair in Blog and War, came out last June. It's a contemporary romance novella featuring feuding travel bloggers on a press junket to Macau. At least that's what it's supposed to be about. Sometimes, I think it's just an ode to egg tarts. Why don't you judge it for yourself?

1. I've been blogging since 2006, but unlike my main character Five, I keep a food blog. I do feature travel stories, but they're mostly skewed towards the food I eat while traveling. If you're curious, it's on www.kitchencow.com.

2. I've been to Macau twice. The first trip was on a press junket and the second one was on a company-sponsored vacation. I drew on these trips heavily to paint my picture of Macau. Unfortunately, there was no Jesse on either of my trips. Boo.

3. I haven't tried bungee jumping. I'm not too fond of heights, but I can manage well enough. The highest building I've been in is Taipei 101 in Taiwan, the second tallest tower in the world.

4. I use a Canon DSLR. I guess I'm a Canon fangirl; even my point and shoots are all Canons. *hears Five cheering while Jesse boos*

5. I still play with dolls. I collect Pullips, Taeyangs and Dals. These are Japanese fashion dolls with oversized heads and Barbie-doll scaled bodies. Sounds creepy, yes, but google them, they're really fascinating.

6. Someday, I plan to write a story that has my dog, Cooper, in it. He's part miniature red poodle, part stuffed toy.

7. I can subsist on the three major food groups: potato chips, bacon, and coffee.

8. I bake a mean bacon chocolate chip cookie. Yes, my chocolate chip cookies have bacon in them.

9. I believe in escapist fiction and the power it has to bring on the sunshine on a dreary day. Serious literature is enlightening and all, but it's escapist lit that drives the blues away.

10. I was an advertising copywriter in my past life. It's a job that gave me the chance to work with wonderful art directors. One of them is the talented calligrapher / designer Clarissa Ines, who designed my book's beautiful cover.

11. Coffee's my poison of choice. French pressed, drip brewed, instant, any decent tasting coffee's fine. I'm an equal opportunity coffeeholic.

12. I'm also equal opportunity when it comes to books. Although lately, I've been leaning towards ebooks because the Kindle is less attractive to my very curious daughter. Paper books have a tendency to gravitate towards her mouth. Drool-filled baby + paperback = disaster.

13. The Milena in my dedication is my 10-month old daughter. Someday, I plan to bring her to Macau. And there, I shall feed her egg tarts. Because really, it's all about the egg tarts.
***
Title: All's Fair in Blog and War
Author: Chrissie Peria
Date of Publication: June 2013
Five Cuevas @fivetravels
Three guesses to where I'm going next. Starts with an M. Ends with a U. Has a lechon named after it. #travel

Twenty-something travel blogger Five thinks she has hit the jackpot when she gets invited to glittering Macau for an all-expense-paid bloggers tour. Think majestic old churches, sparkling casinos, exhilarating bungee jumps, and the world's most unforgettable egg tarts. The trip is practically perfect, except for one little glitch. She gets assigned to be travel buddies with Jesse, the world's most infuriating photo blogger, and it's definitely war at first sight.

Will Five let Jesse turn her dream vacation into a total nightmare? Or will falling in love be on the itinerary?
Purchase from Amazon | B&N | Kobo | Smashwords
Giveaway

Chrissie is giving away 3 ebooks of ALL'S FAIR IN BLOG AND WAR! Open internationally. Good luck!
a Rafflecopter giveaway

Thank you Chrissie for celebrating your debut year with us! Come back tomorrow here at Oops! I Read A Book Again as Liesl Shurtliff visits us! Now, go on to Michelle's blog for her feature on Polly Holyoke!
Are you a 2014 debut author? Are you interested in participating for Celebrating Debutantes 2014? Fill out this form!