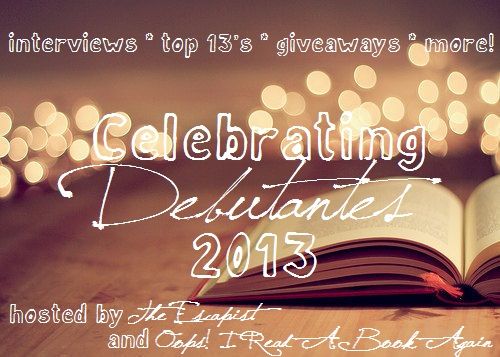 Okay, I think today's author is pretty cool. You'll see why even just from his author biography. Let's give it up for the author of Dear Life, You Suck, SCOTT BLAGDEN!
About Scott Blagden
Scott Blagden grew up in Foxborough, Massachusetts (Go Patriots!), the middle child of a five-child Brady Bunch fiasco. He moved to Cape Cod twenty years ago to get on the ocean. He has been writing since middle school and never imagined it would take forty years to get published. Life's road is riddled with unpredictable detours.

Scott is mostly self-taught, his college career cut short by a practical joke gone bad. During his junior year, his first job as an English department Work Study intern was to type a professor's syllabus into the computer. As a joke, Scott added an additional deadline date: Last date to submit cash compensation to professor for final grade alteration. The syllabus was not proofread by the staff before being printed and distributed to hundreds of students. Teachers, parents, and the president of the college did not appreciate the humor, and Scott was given the proverbial boot. Since then, he has been self-employed in real estate.

Scott enjoys writing for young adults and is especially interested in exploring the Scott Blagden's Familymotives and manifestations of troubled teens. As they say, write what you know!

His academic interests include philosophy, history, and religion, and those themes infuse his fiction. He enjoys cooking, boating, and being a dad to his teenage twins.

Website | Twitter | Facebook
THIRTEEN THINGS YOU MIGHT NOT KNOW ABOUT SCOTT BLAGDEN
1. My neighbor calls me a hermit because… well, I'm a hermit.

2. During the summer before my senior year in high school, I ran from Niagara Falls to Foxborough, Massachusetts with a friend to raise money for multiple sclerosis. We each did 250 of the 500 mile run and it took 3 weeks.

3. I won second place in a junior class essay contest in 1980 and that award inspired me to continue pursuing publication after almost a thousand rejection letters.

4. I am the father of 17-year-old twins, a son and a daughter.

5. I enjoy watching MMA cage fighting.

6. I always go to bed with a movie playing in the background. My Favorite Year, Chariots of Fire, and Best in Show are a few favorites.

7. Bo Burnham is my favorite comedian.

8. The wonderfully talented singer/actress JoJo is my niece.

9. I met Billy Crystal at the premier of RV and he was incredibly rude, as opposed to Robin Williams who was incredibly nice and very down to earth.

10. I drove a 1954 Willy's Jeep in high school.

11. Adam Rapp is one of my favorite authors.

12. I love the ocean.

13. I have a love-hate relationship with personal promotion and someday hope to Salinger my ass into solitary confinement.
***
So cool, right?? Anyway, let's check out Scott's debut novel, DEAR LIFE, YOU SUCK!
Title: Dear Life, You Suck
Author: Scott Blagden
Publisher: Harcourt Children's Books
Date of Publication: March 26, 2013
"The shrinkadinks think I have a screw loose. Ain't playing with a full deck. Whacked-out wiring. Missing marbles."

Irreverent, foulmouthed seventeen-year-old Cricket is the oldest ward in a Catholic boys' home in Maine—and his life sucks. With prospects for the future that range from professional fighter to professional drug dealer, he seems doomed to a life of "criminal rapscallinity." In fact, things look so bleak that Cricket can't help but wonder if his best option is one final cliff dive into the great unknown. But then Wynona Bidaban steps into his world, and Cricket slowly realizes that maybe, just maybe, life doesn't totally suck.
Purchase from Amazon | B&N | The Book Depository
Giveaway

Scott is giving away a signed copy of DEAR LIFE, YOU SUCK! Open internationally! Yey! Good luck!
a Rafflecopter giveaway
Thank you Scott for celebrating your debut year with us!
Come back tomorrow here at Oops! I Read A Book Again as Todd Hasak-Lowy, author of 33 Minutes, drops by! Now, go on to Michelle's blog for her feature on Katie Cotugno!
Are you a 2014 debut author? Are you interested in participating for Celebrating Debutantes 2014? Fill out this form!