#DianneTurns20 just ended so I'm ready to dive again to Celebrating Debutantes 2013! And since I've been away for five days, I'm back with a bang! I'm spotlighting the author of one of my most anticipated reads of 2013, TRANSPARENT. Let's give it up for NATALIE WHIPPLE!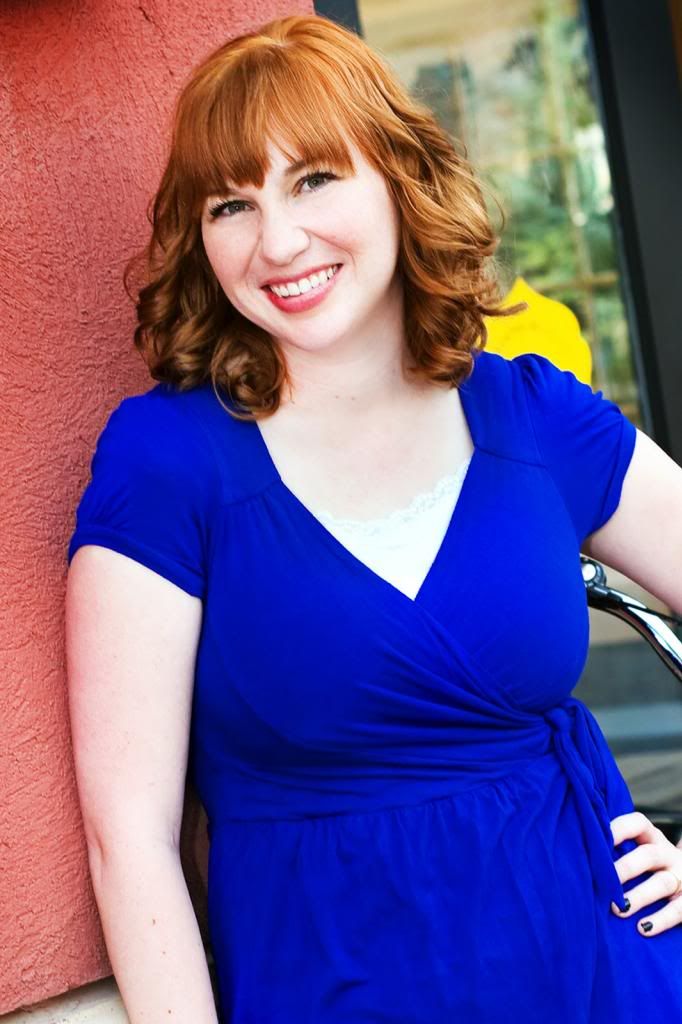 About Natalie Whipple

Natalie Whipple, sadly, does not have any cool mutations like her characters. Unless you count the ability to watch anime and Korean dramas for hours on end. Or her uncanny knack for sushi consumption.
She grew up in the Bay Area and relocated to Utah for high school, which was quite the culture shock for her anime-loving teen self. But the Rocky Mountains eventually won her over, and she stuck around to earn her degree in English linguistics at BYU. Natalie still lives in Utah with her husband and three kids, and keeps the local Asian market in business with all her attempts to cook Thai curry, Pho, and "real" ramen.

Blog | Twitter | Facebook | Tumblr | Pinterest
Interview with Natalie Whipple
What do you feel about the number '13'?
LOVE it! It's actually one of my favorite numbers. Anything with a three in it makes me happy, because I'm weird like that. I just think three is a really pretty number. No joke.
What's the best thing that happened after your book was published?
I think one of the best things was an event I got to do with my author friends in July called Escape Reality. Me, Kasie West, Jenn Johansson, Elana Johnson, and Bree Despain got together for a panel and event at the Provo Library in Utah—it was like a dream come true. One of the biggest, most important things to me while trying to get published was the support of my friends and community, so to get to sign with my friends as a published author just felt so awesome.
I remember when we were all querying, you know? When it seemed like publishing a book might just be impossible. To be there with them—all of us having achieved that big dream—made me so happy. I wouldn't be here without good writing friends like them.
How did you celebrate the publishing of your book?
The day my book debuted, I went to lunch with a few close friends. I was really nervous and wound up about my launch party that night, so it was nice to have something small and quiet before. Then they dragged me to the bookstore, and the terror came back as we tried to find TRANSPARENT on the shelf. We couldn't at first—which was when I learned they stocked TRANSPARENT in the "Teen Fiction" section and not "Action & Adventure." Who knew, right? I felt so silly being there looking for my own book, but I was also glad my friends made me go and that they were with me.
Do you read reviews of your book?
I try really hard not to. The more negative ones just make me feel icky inside, and even the good ones make me feel pressure to deliver and meet up to expectations. I really feel reviews aren't for me as an author—I also feel like they are more a reflection on the reviewer than on my work. That's the interesting thing about writing: it's an art form in which the reader creates and interprets as well. They are partially responsible for what they get out of a book, because they bring their own life and experiences to it.
That's really cool. But having all those voices in my head, all those people interpreting my words through their own lens, doesn't help me write. I have to use my own voice, and I don't want it to get lost.
What is your best or most unforgettable moment with a fan?
I haven't had a ton of fan experiences yet, but I think my favorite has been getting a Pop Tart cupcake (Pop Tarts are a Big Deal in TRANSPARENT) from a regular at my signings. This girl is so wonderful, and she makes me feel like my books are awesome. She'd actually left the signing with a friend, and then when they saw the Pop Tart cupcake they came back with it just for me! It felt incredibly humbling, to think they cared enough to do that. I may not have a horde of fans yet, but I feel really lucky having the ones I do have.
Was there any book/s from other debut author of 2013 that you loved?
Oh dear, where do I start? SO many of my close writer friends debuted this year! Of course I was very excited about those books, and I'll have to focus on just those because I could go on and on otherwise.
PIVOT POINT and THE DISTANCE BETWEEN US by Kasie West: Kasie has an amazing sense of humor that has strengthened me since I met her in 2008. Her books are smart and fun, just like she is.
INSOMNIA by J.R. (Jenn) Johansson: Jenn is like the kindest, most chill person I know—which is so nice seeing as I'm usually a neurotic mess. We play D&D together with our kids, which has been super fun.
RELIC by Renee Collins: Renee was one of the very first people I made friends with online (the other was Kiersten White), and she has been a rock of support for me since early 2008.
I feel super lucky to have debuted in the same year as so many of my closest friends. We have been through that bumpy publishing road together, so it's made this year that much sweeter as I've been able to celebrate their debuts as well.
Are you interested in writing in a different genre or for a different audience?
I write in a lot of different YA genres, but I'm pretty sure I'll always be in the YA realm because that's where my voice seems to fall naturally. TRANSPARENT and the sequel BLINDSIDED are being called "sci-fi contemporary" by my UK fans, which I love. I think it's a lot more representative of the book than just a straight "sci-fi" label. HOUSE OF IVY & SORROW is about a family of witches on the brink of destruction—so that's more paranormal but also just plain weird because I wrote it. RELAX, I'M A NINJA (which I'm self-publishing), is obviously about ninjas, but with strong Asian mythological elements. So I guess that's also paranormal?
Then the novel I have on sub right now is YA contemporary. So. I'm all over the place. I wish I could stick in one vein, but I like exploring all sorts of stories. I hope fans follow me across the genre hops, but I understand if they prefer one of my styles to another, too.
Share with us one embarrassing moment you've had.
I can't think of any moment in particular, but I do get really embarrassed if I accidentally spell someone's name wrong when I'm signing their book. I mean, the least I could do is make sure it's right when they come and buy and support me! So that makes me feel like a total dork. Luckily it's only happened like twice so far.
Favorite movie?
Austenland (Currently)
Favorite ice cream flavor?
As chocolate as you can get it
Favorite song?
Blue by BIGBANG (Currently)
Ultimate celebrity crush (dead or alive)?
I'm not much for crushing on celebrities, but my current Kdrama crush is Kim Jae-won, who was in Can You Hear My Heart (also sometimes called Listen To My Heart in English). I don't know why, but man, so cute. I loved his character, Cha Dong-ju, in the show. I will include a picture for your reference:)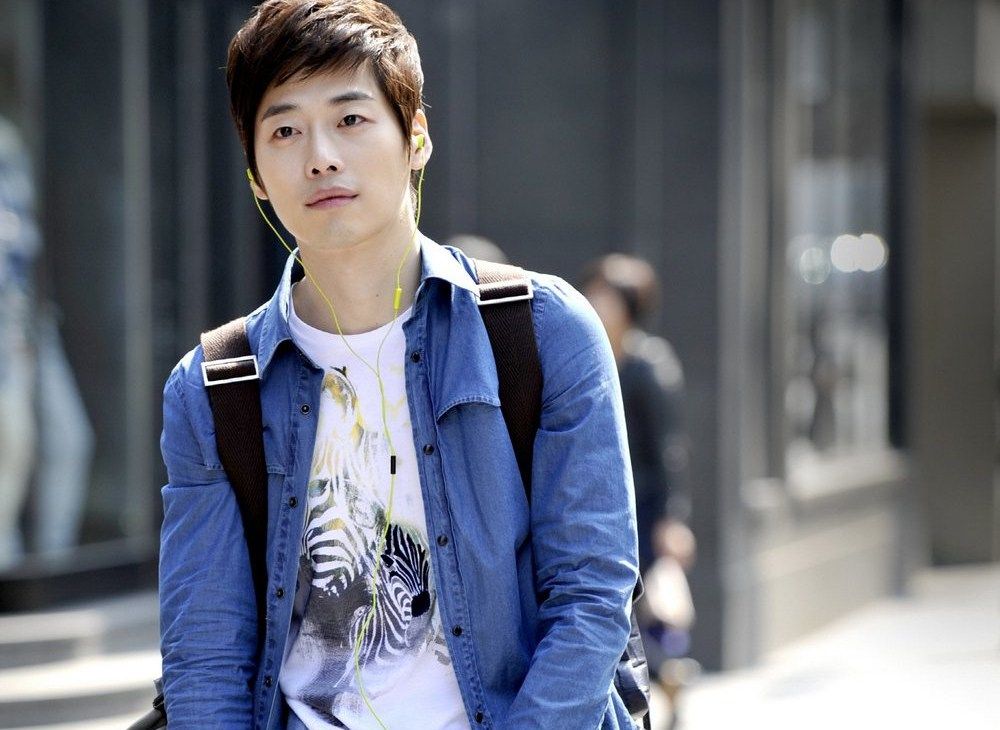 What's next for you?
My future is pretty "up in the air" right now! I don't currently have another book contract, so I have a lot of liberty to explore the stories I want to tell. Of course, I am working on preparing RELAX, I'M A NINJA to publish late summer 2014—that's been a learning experience, the whole self-publishing road. I have final edits to do and then formatting and cover design and all that. It's exciting to have the control but also really scary.
Other than that, I'm hoping to get working on the video game I will be writing a portion of—Torment: Tides Of Numenera. It has been so fun to be part of that thus far, and I can't wait to get to the actual work part for myself. I've been so impressed with all the designers and the plans that have been put forth. To get even a small part in Torment's creation feels like such a privilege to me.
***
I love this interview and how much Natalie loves Korean dramas and Kpop! I remember spazzing about that fact when I first knew about it. I just love when my fandoms collide. AND GAH, BIG BANG IS MY MOST FAVORITE KPOP GROUP. And Kim Jae Won is one of my first Korean crushes. I was so young back then, maybe 10 years old? Haha! I love anything with the number '3' as well because I was born on November 3, 1993. Lots of threes! And heck yeah to loving Kasie West's and Jenn Johansson's books! *totally spazzing with this interview*

Now, let's get to know Natalie's debut novel, TRANSPARENT!
Title: Transparent
Author: Natalie Whipple
Date of Publication: May 21, 2013
Plenty of teenagers feel invisible. Fiona McClean actually is.




An invisible girl is a priceless weapon. Fiona's own father has been forcing her to do his dirty work for years—everything from spying on people to stealing cars to breaking into bank vaults.




After sixteen years, Fiona's had enough. She and her mother flee to a small town, and for the first time in her life, Fiona feels like a normal life is within reach. But Fiona's father isn't giving up that easily.




Of course, he should know better than anyone: never underestimate an invisible girl.
Natalie is giving away TRANSPARENT! US/Can only
Thank you so much for celebrating your debut year with us, Natalie! Now, go on to Michelle's blog and check out her interview with Christy Dorrity, author of AWAKENING!
Are you a 2014 debut author? Are you interested in participating for Celebrating Debutantes 2014? Fill out this form!