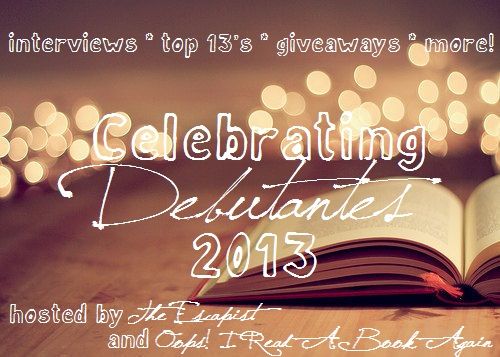 Love creepy novels? You'll love THE DOLLHOUSE ASYLUM! Let's all welcome its author, MARY GRAY!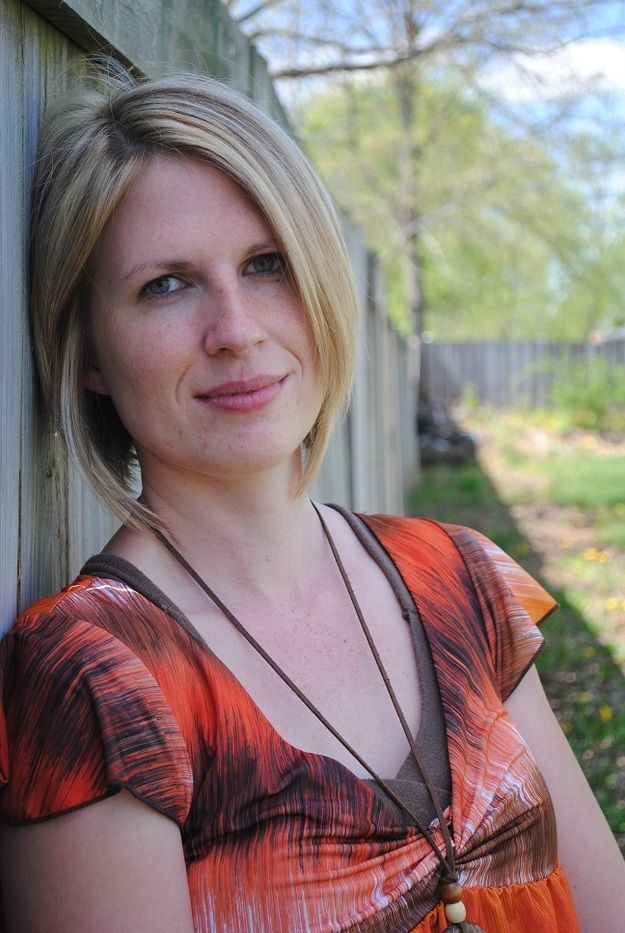 About Mary Gray
Ugh. Really? Really? I absolutely hate talking about myself. So I'll make this quick, because I'm cringing while I write this. I live in Texas. I'm a stay at home mom, and I have three kids. I love basketball, peanut butter and chocolate, Supernatural, and The Vampire Diaries. I live for nap time because that is when I get my writing/tv watching/book reading done. My favorite books include Neal Shusterman's Unwind, Grave Mercy by R.L. LaFevers, The Hunger Games by Suzanne Collins, Stolen by Lucy Christopher, and Carrie Ryan's The Forest of Hands and Teeth.

I moved around thirteen times while growing up but only in boring states like Kansas and Idaho, and earned a Bachelors degree in communications from BYU where I met and married my very own superhero. Only after reading the Twilight series did I discover I couldn't live without writing my own books.

Website | Twitter | Facebook | Youtube
What do you feel about the number '13'?

Hm. It's a bit ominous, don't you think? It makes me feel uncomfortable. We need to go up to fourteen, or down to twelve, methinks.

What's the best thing that happened after your book was published?

Getting texts, reviews, and comments from people who have connected with my book. Having a book out there is unsettling, because no matter what, there will be people who hate it. Thankfully, there are people who love it, too. The most important thing for me to remember is that I wrote a book that was in my heart. Some people will connect to the struggles of my protagonist, others will not. But when I find out someone *gets* the story, it seriously makes my day, and helps me see that the tears and struggles were worth it. I want my story to help people. That's the most important part.

How did you celebrate the publishing of your book?

I'm actually having a release party at a library somewhat near my house. Since the characters in my novel are forced to dress up as tragic literary couples, and the party's the Friday before Halloween, I'm inviting guests to dress up as tragic literary couples or characters. I absolutely can't wait to see what people dress up as. I'm getting two cakes made: one with my book cover, the other will be decorated like the inside pages of my book with my chapter heading and everything. I'm going to give a brief PowerPoint and possibly a reading (and of course a signing). I've seriously been preparing for this event for forever, so I'm terribly nervous, but so excited, too. I also plan on involving the audience, since we have to make it worth it for them to dress up!

Do you read reviews of your book?

The ones for my blog tour, yes. I also used to search Goodreads every day to see what reviews were popping up. But other authors kept warning me not to read reviews, and I've come to agree. Negative reviews really affect my productivity, and it's not like there's anything I can do. So I've taken on an assistant and her job is to scan GR for me, and email me the positive reviews she finds. That way, I don't get down every time someone writes a negative review.

What is your best or most unforgettable moment with a fan?

Well, this is all so new, and I haven't attended any events yet, so I'm low on stories right now, but a blogger did inform me that she liked to read my ending almost daily, and that it made her cry. That meant so much.

Was there any book/s from other debut author of 2013 that you loved?

Heather L. Reid's PRETTY DARK NOTHING is beautifully written, and I love Reid's ability to make our inner negativity feelings become demons that drag us down. Robin LaFevers' DARK TRIUMPH also rocked. Mostly, though, I've been researching, so I haven't had as much time to read as I'd like.

Are you interested in writing in a different genre or for a different audience?

Maybe adult eventually, but I'm not interested in writing middle grade or picture books.

Share us one embarrassing moment you've had.

Any time I have a typo on twitter. I HATE that I can't fix it!! (Especially when I tweet myself. Bleh!)

Favorite color? Blue
Favorite movie? Gladiator/V for Vendetta/and anything on Masterpiece Theater
Favorite ice cream flavor? cheesecake frozen yogurt
Favorite song? I'm on a OneRepublic kick lately
Ultimate celebrity crush (dead or alive)? Milo Ventimiglia (He would be the perfect actor for my villain, Teo.)

What's next for you?

I'm researching my next story, so hopefully by the time I'm eighty, y'all can read it!
***
OH EM GEE MILO VENTIMIGLIA *HYPERVENTILATES* And wow, that is one cool release party! So now, let's get to checking out Mary's debut novel, THE DOLLHOUSE ASYLUM!
Title: The Dollhouse Asylum
Author: Mary Gray
Publisher: Spencer Hill Press
Date of Publication: October 22, 2013
A virus that had once been contained has returned, and soon no place will be left untouched by its destruction. But when Cheyenne wakes up in Elysian Fields--a subdivision cut off from the world and its monster-creating virus--she is thrilled to have a chance at survival.




At first, Elysian Fields,with its beautiful houses and manicured lawns, is perfect. Teo Richardson, the older man who stole Cheyenne's heart, built it so they could be together. But when Teo tells Cheyenne there are tests that she and seven other couples must pass to be worthy of salvation, Cheyenne begins to question the perfection of his world.




The people they were before are gone. Cheyenne is now "Persephone," and each couple has been re-named to reflect the most tragic romances ever told. Everyone is fighting to pass the test, to remain in Elysian Fields. Teo dresses them up, tells them when to move and how to act, and in order to pass the test, they must play along.




If they play it right, then they'll be safe.




But if they play it wrong, they'll die.

Mary is giving away two swag packs with three signed bookmarks each to anyone in the world! Good luck!
a Rafflecopter giveaway

Thank you Mary for celebrating your debut year with us! Come back tomorrow here at Oops! I Read A Book Again as Romily Bernard visits us! Now, go on to Michelle's blog for her feature on Helena Sorensen!
Are you a 2014 debut author? Are you interested in participating for Celebrating Debutantes 2014? Fill out this form!