Today, I'm featuring an author whose book I am SO itching to read! She's also one of my idols because she's a legit physician! Then she's also an author. How does she manage her tiiiiiime? Maybe I should have asked her. But for now, let's all welcome LYDIA KANG, author of Control!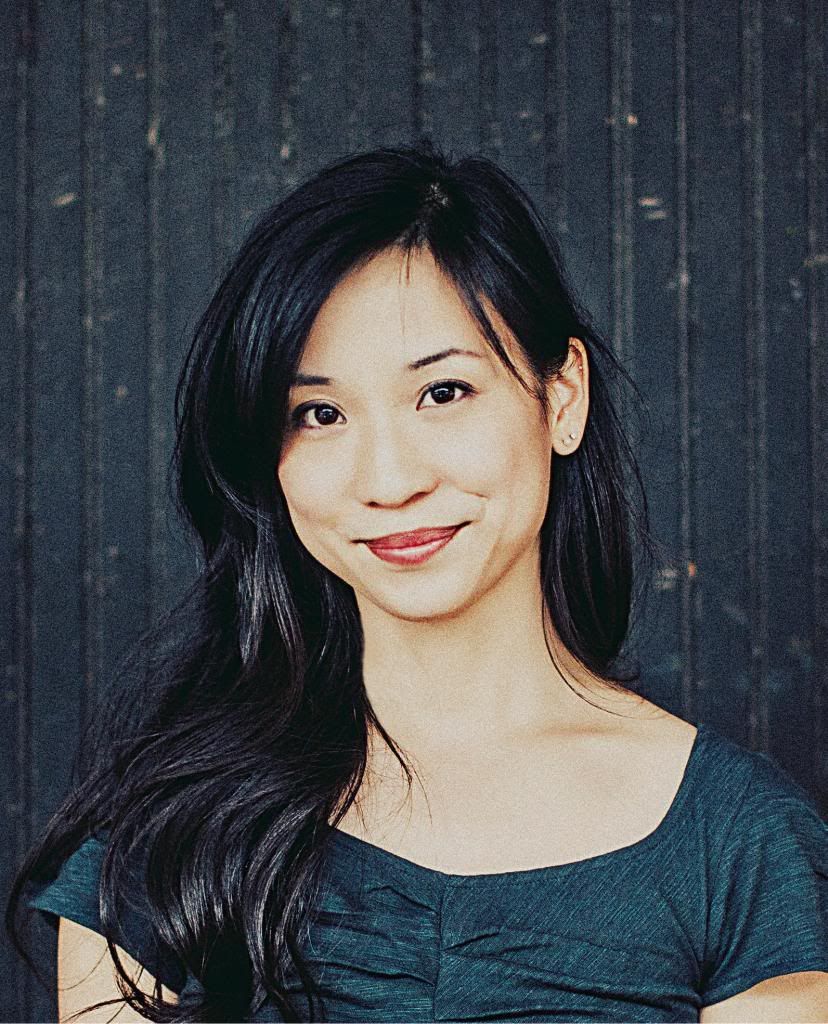 About Lydia Kang

Lydia Kang is an author of young adult fiction, poetry, and narrative non-fiction. She graduated from Columbia University and New York University School of Medicine, completing her residency and chief residency at Bellevue Hospital in New York City. She is a practicing physician who has gained a reputation for helping fellow writers achieve medical accuracy in fiction. Her poetry and non-fiction have been published in JAMA, The Annals of Internal Medicine, Canadian Medical Association Journal, Journal of General Internal Medicine, and Great Weather for Media. She believes in science and knocking on wood, and currently lives in Omaha with her husband, three children, and a terrarium full of stick bugs.

Website | Blog | Twitter | Facebook | Tumblr | Pinterest
Interview with Lydia Kang
What do you feel about the number '13'?

It's a prime, it's a coven of witches, it's a good number in certain religions. And it's missing on floors of many buildings! I'm not so scared of it as I am fascinated.
What's the best thing that happened after your book was published?

Meeting a ton of authors who have since become my friends. :)
How did you celebrate the publishing of your book?

I think I ordered in sushi. A lot of sushi. Yellowtail and Ikura are my fave.
Do you read reviews of your book?

I confess that I do, but I'm getting to a point where it's getting easy for me to see the positive, and let the negative just wash off me.
What is your best or most unforgettable moment with a fan?

Nikki from Fiction Freak made some fan art. I thought that was pretty fan-freaking-tastic!
Was there any book/s from other debut author of 2013 that you loved?

Too many! There is something to adore in every one I've read.
Are you interested in writing in a different genre or for a different audience?

Yes. I'd love to do MG but the voice is so tricky. And I'd love to do more fantasy and historical, too.
Share us one embarrassing moment you've had.

Oh geez. Okay, when I was in college I was in an a capella group. I had a slight wardrobe malfunction (bra straps fell off my shoulders beneath my shirt--so distracting!) and I forgot the words to my solo. I bawled after. Since then, I know--for important events, WEAR GOOD LINGERIE.

Favorite color? Right now, purple. Recently, it was light green, the color of new leaves.
Favorite movie?
Too many! I loved the Lord of the Rings trilogies, the first Iron Man, anything by Nora Ephron...all those John Hughes movies. Right now, I'm super into the BBC's Sherlock, though that's not a movie. ;)
Favorite ice cream flavor?
There's this one flavor of Haagen Daaz that had tiny shavings of chocolate in a chocolate mint ice cream. I've not found it in years!
Favorite song?
Too many! I'll name one--I'm Yours by Jason Mraz.
Ultimate celebrity crush (dead or alive)?
Right now, it's Benedict Cumberbatch.
What's next for you?
More writing! And getting ready for my release. It's coming up fast.

Thanks Dianne for having me on your blog!
***
I really can't wait for Lydia's book. AAAAAAAAAAAA. Check out CONTROL so you'll know why I'm so excited for it!
Title: Control (Control #1)
Author: Lydia Kang
Date of Publication: December 26, 2013
When a crash kills their father and leaves them orphaned, Zel knows she needs to protect her sister, Dyl. But before Zel has a plan, Dyl is taken by strangers using bizarre sensory weapons, and Zel finds herself in a safe house for teens who aren't like any she's ever seen before—teens who shouldn't even exist. Using broken-down technology, her new friends' peculiar gifts, and her own grit, Zel must find a way to get her sister back from the kidnappers who think a powerful secret is encoded in Dyl's DNA.




A spiraling, intense, romantic story set in 2150—in a world of automatic cars, nightclubs with auditory ecstasy drugs, and guys with four arms—this is about the human genetic "mistakes" that society wants to forget, and the way that outcasts can turn out to be heroes.
Giveaway

Lydia is giving away a swag pack! Open internationally. Good luck!
a Rafflecopter giveaway
Lydia! Thank you for gracing my blog with your presence! Come back tomorrow for as I spotlight Natalie D. Richards, author of Six Months Later. Now, go on to Michelle's blog and check out her interview with the author of Prep School Confidential, Joseph Gordon-Levitt-loving Kara Taylor!
Are you a 2014 debut author? Are you interested in participating for Celebrating Debutantes 2014? Fill out this form!