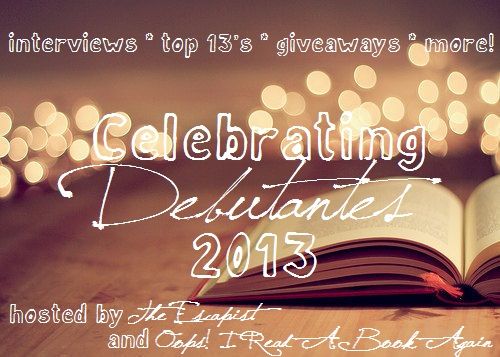 Today on the blog, I'll be spotlighting the author of Breaking Glass, the talented (she's also a cover designer!) LISA AMOWITZ!
Lisa Amowitz was born in Queens and raised in the wilds of Long Island, New York where she climbed trees, thought small creatures lived under rocks and studied ant hills. And drew. A lot.
On leaving college, Lisa became a graphic designer living in New York City. She eventually married her husband of a zillion years, had two lovely children, and was swept away to a fairy tale life in the Bronx, where, unbelievably there are more trees and wilderness than her hometown. She can see the Hudson River from her kitchen window.
Lisa has been a professor of graphic design at her beloved Bronx Community College where she has been tormenting and cajoling students for nearly seventeen years. She started writing eight years ago because she wanted something to illustrate, but somehow, instead ended up writing YA. Probably because her mind is too dark and twisted for small children.
BREAKING GLASS which was released July 9, 2013 from Spencer Hill Press, is her first published work. VISION, the first of the Finder series will be released in 2014 along with an unnamed sequel in the following year. LIFE AND BETH will also be released in the near future. So stay tuned because Lisa is very hyper and has to create stuff to stay alive.

INTERVIEW WITH LISA AMOWITZ
What do you feel about the number '13'?
I like it! It's the year my first book got published.
What's the best thing that happened after your book was published?
I had a drunken discussion at a wedding with a family member about one of my characters. From the discussion, it was clear that he had actually read the book!
How did you celebrate the publishing of your book?
We had a release party at a lovely local bookstore.
Do you read reviews of your book?
What is your best or most unforgettable moment with a fan?
At a conference where I was a panelist, a very young author (a junior in college) wanted my book but had no cash. I gave her an author copy which she then read and messaged me that she loved it. We had a terrific back and forth and I ended up reading some of her writing and I believe I have discovered quite an amazing talent of the future. The girl is brilliant!
Was there any book/s from other debut author of 2013 that you loved?
Oh, indeed--two of my pub sisters from Spencer HIll Press (and brother--yo Tyler Jolley--I'm looking at you) books are of my favorite reads of the year. Copper Girl by Jennifer Allis Provost which was released by Spence City in June, Extracted which is coming out in November by Sherry Ficklin and Tyler Jolley are right up there. I am also enjoying the soon to be released Whisper Falls by Elizabeth Langston. Not to toot our horn too much, but I find most Spencer HIll Press books to be refreshingly different than the mainstream and great reads!
Are you interested in writing in a different genre or for a different audience?
I keep thinking I would like to do a middle grade or a picture book, but I am too twisted and dark for that! Sadly, I am also an illustrator with a sweet light drawing style--I did co-author a picture book with a fellow author, but we both got way too busy this year to even finish it!
Share us one embarrassing moment you've had.
Once I wore a leather skirt and the seam split all the way up the back. Very attractive.
Favorite color? Is black a color? Okay--teal
Favorite movie? The Hunger Games
Favorite ice cream flavor? Coffee and pistachio are tied for that
Favorite song? At the moment it is Right Action by Franz Ferdinand and Lost Coastlines by Okkervil River. But that is subject to change.
Ultimate celebrity crush (dead or alive)? I've always had a thing for Orlando Bloom. And Joseph Gordon-Levitt. I've had others, but I don't want to date myself too much. The longer you live, the more you get to see your hotties age and it's kind of sad.
What's next for you?
I have another book due out with Spencer HIll Press in May 2014 -- Vision, which is a paranormal thriller. The cover was just revealed this week and you can find it on Goodreads already!
***
Did you know that Lisa designed her own book covers? As well as for other Spencer Hill Press releases such as
Extracted, Copper Girl, Swamp Angel, Obsidian Pebble, Blood of the Sun, The 400 LB Gorilla, Awoken, Forest of Whispers, Vision and many more. SO COOL, RIGHT? Anyway, let's get to know Lisa's debut novel, BREAKING GLASS!
Title: Breaking Glass
Author: Lisa Amowitz
Publisher: Spencer Hill Press
Date of Publication: July 9, 2013
On the night seventeen-year-old Jeremy Glass winds up in the hospital with a broken leg and a blood alcohol level well above the legal limit, his secret crush, Susannah, disappears. When he begins receiving messages from her from beyond the grave, he's not sure whether they're real or if he's losing his grip on reality. Clue by clue, he gets closer to unraveling the mystery, and soon realizes he must discover the truth or become the next victim himself.
Lisa is giving away a copy of BREAKING GLASS to one lucky US resident! Good luck!
a Rafflecopter giveaway

Thank you Lisa for celebrating your debut year with us! Come back tomorrow here at Oops! I Read A Book Again as Amy Evans visits us! Now, go on to Michelle's blog for her feature on Kit Grindstaff!
Are you a 2014 debut author? Are you interested in participating for Celebrating Debutantes 2014? Fill out this form!