Today, I have LEIGH ANN KOPANS, who wrote ONE and made Elias VanDyne (OH EM GEE NERD BOOK BOYFIE FO LIFE) come to life. Eeeepp, let's all welcome her!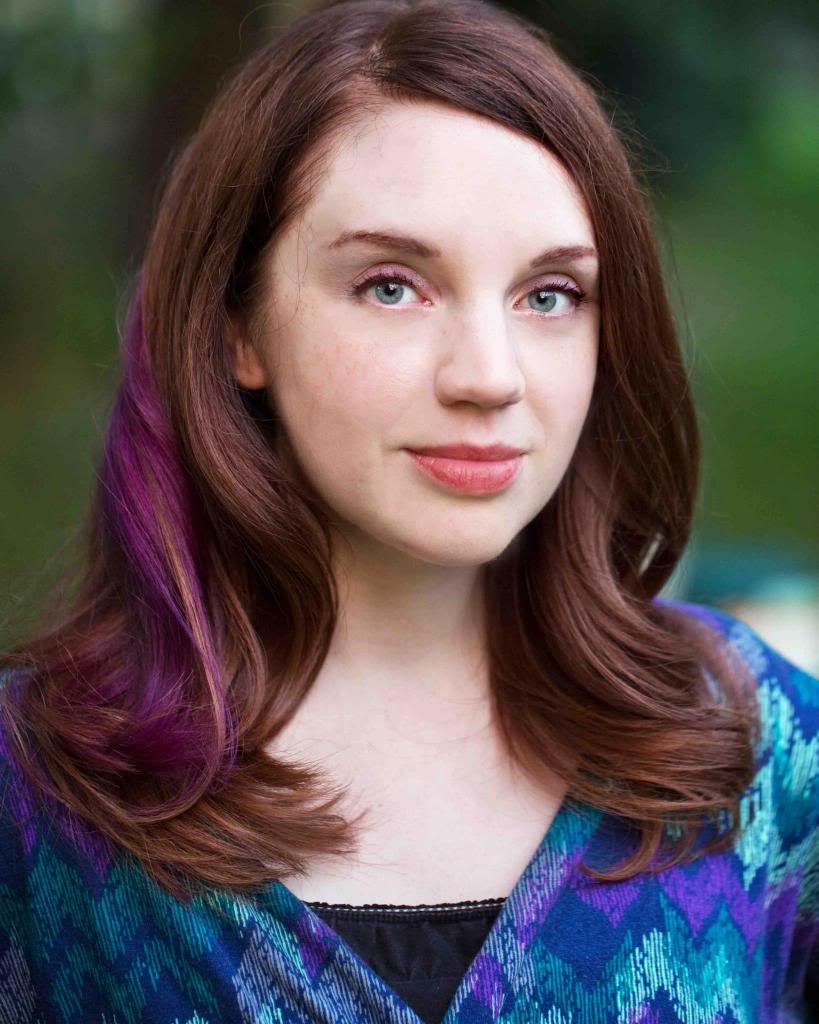 About Leigh Ann Kopans

Raised on comic books and classic novels, Leigh Ann developed an early love of science fiction and literature. As an adult, she rediscovered her love for not only reading, but also writing the types of fiction that enchanted her as a teen. Her debut novel, ONE, is about a girl with only half a superpower, the boy who makes her fly, and her struggle to make herself whole.
Leigh Ann, her husband, and four children live in Columbus, Ohio. When she's not immersed in the world of fiction, you can find her obsessing over the latest superhero movie or using her kids as an excuse to go out for ice cream (again.)

Website | Blog | Twitter | Facebook | Pinterest
Interview with Leigh Ann Kopans
What do you feel about the number '13'?
I have no issues with the number thirteen! But that might be because I'm superstitious about so many other things. ;)
What's the best thing that happened after your book was published?
Far and away, the best thing that has happened has been the feedback. As an author, there's literally nothing better than hearing from a reader who connected to your book in a strong way.
How did you celebrate the publishing of your book?
I tend to be a pretty low-key person, so I didn't really plan anything to celebrate my book's release. BUT, it just so happened that I was scheduled to go on a business trip with my husband to Las Vegas the next day, so we went on a little vacation from the kids with an awesome view and amazing food and drinks! It was lovely.
And, of course, ALL my Twitter friends jumped in on the book love. I got presents and flowers in the mail from my besties, too. It's such an amazing community.
Do you read reviews of your book?
I did at first, then one really upset me. I cried a lot and figured that couldn't be good. Now I read them if I happen to run across them, but anything negative doesn't really bother me like it used to. I guess that first tear-filled experience was like ripping off a band-aid. Now I'm fine.
What is your best or most unforgettable moment with a fan?
I don't know if I would call her a fan, but Julie told me over brunch that she was reading my debut, ONE, and was liking it. I can't handle compliments to my face very well, so I just kind of writhed and hyperventilated over my banana pancakes.
Was there any book/s from other debut author of 2013 that you loved?
ULTRAVIOLET CATASTROPHE by Jamie Grey is another sci-fi romance that absolutely blew me away. It has more sci fi and less romance than ONE, and I just adored it. AMERICAN GIRL ON SATURN by Nikki Godwin is an incredibly well written YA romance that I cannot get out of my mind.
Are you interested in writing in a different genre or for a different audience?
Well, ONE and TWO are YA sci-fi with a good bit of romance, but I also write plain old YA romance. My first one, SOLVING FOR EX, is about mathletes, and it comes out February 11th.
Share us one embarrassing moment you've had.
I work with college students, and last year I thought a set of identical twin freshmen were the same person for a good four weeks. Oops.
Favorite color? Purple! That's why it's in my hair.
Favorite movie? Ooooh this is tough. Silver Linings Playbook has it all - amazing characters, humor, romance, drama - so I'll go with that.
Favorite ice cream flavor? Salty Caramel from Jeni's Ice Cream. No other brand will do.
Favorite song? Now THAT is an impossible question to answer. Some favorites: "Happiness" by the Fray, "Below My Feet" by Mumford and Sons, "Meteor Shower" by Owl City.
Ultimate celebrity crush (dead or alive)? Zachary Levi. He's Chuck Bartowski and Flynn Ryder - what more could you ever, ever want?
What's next for you?
I have a Young Adult Romance, Solving for Ex, coming up in February. It's a retelling of Jane Austen's Mansfield Park involving Mathletes and mixed up romances, coming out just in time for the 200th anniversary of the original novel's publication. I can't wait.
Thank you so much for having me over to the blog today, Dianne! It's been such a pleasure to chat with you!
***
First, ZACHARY LEVI, YES. Chuck Bartowski and Flynn Ryder. I'm reading Ultraviolet Catastrophe now and loving it. And of course you know how much I love American Girl on Saturn. I LOVE LOVE ONE and I hate myself for having not read TWO yet. Anyway, y'all should check out Leigh Ann's debut novel ONE and its sequel, TWO!
Title: One
Author: Leigh Ann Kopans
Date of Publication: June 11, 2013
When having two powers makes you a Super and having none makes you a Normal, having only one makes you a sad half-superpowered freak.




It makes you a One.




Sixteen-year-old Merrin Grey would love to be able to fly – too bad all she can do is hover.




If she could just land an internship at the Biotech Hub, she might finally figure out how to fix herself. She busts her butt in AP Chem and salivates over the Hub's research on the manifestation of superpowers, all in hopes of boosting her chances.




Then she meets Elias VanDyne, another One, and all her carefully crafted plans fly out the window. Literally. When the two of them touch, their Ones combine to make them fly, and when they're not soaring over the Nebraska cornfields, they're busy falling for each other.




Merrin's mad chemistry skills land her a spot on the Hub's internship short list, but as she gets closer to the life she always wanted, she discovers that the Hub's purpose is more sinister than it has always seemed. Now it's up to her to decide if it's more important to fly solo, or to save everything - and everyone - she loves.
Title: Two (One Universe #2)
Author: Leigh Ann Kopans
Date of Publication: October 1, 2013
Elias and Merrin are on the run.




After escaping the Biotech Hub, they thought they could breathe easy, or at least a little easier. But when bombs slam into the Social Welfare Hub only hours after their arrival, it becomes clear there's nowhere to hide - and no end to what Biotech will do to get them back.




Their last chance for safety and answers is the Clandestine Service Hub. CS has intel on the real, broader purpose behind Fisk's experiments , and the newfound knowledge of the horrors hidden deep within Biotech's walls sends Merrin back to recover a secret formula that could ruin the Supers' world forever—and might just save the lives of the Biotech victims spiraling out of control.




Elias' sisters are counted among the victims of Fisk's experiments, and if Elias can't find and help them, their powers will destroy them--sooner rather than later. Returning to the place it all began terrifies him, but with Fisk ready to make an example out of Merrin, and his sisters' lives --and the lives of all Supers--hanging in the balance, he might not have a choice. If he can't find the courage to face his worst fears, Elias might lose more than his newfound powers.
Holy trifecta of ONE, TWO & SOLVING FOR EX right here in this giveaway!
a Rafflecopter giveaway

Thank you so much for celebrating your debut year with us, Leigh Ann! Now, go on to Michelle's blog and check out her interview with Patrick Matthews, author of DRAGON RUN!
Are you a 2014 debut author? Are you interested in participating for Celebrating Debutantes 2014? Fill out this form!