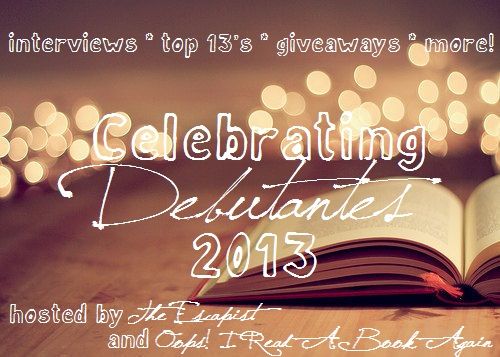 Y'all are getting a double combo today! Not only am I featuring a debut author but her debut novel is a time travel one! And you all know how the last day of the month is always time travel day in here. So let's all welcome the author of After Eden, HELEN DOUGLAS!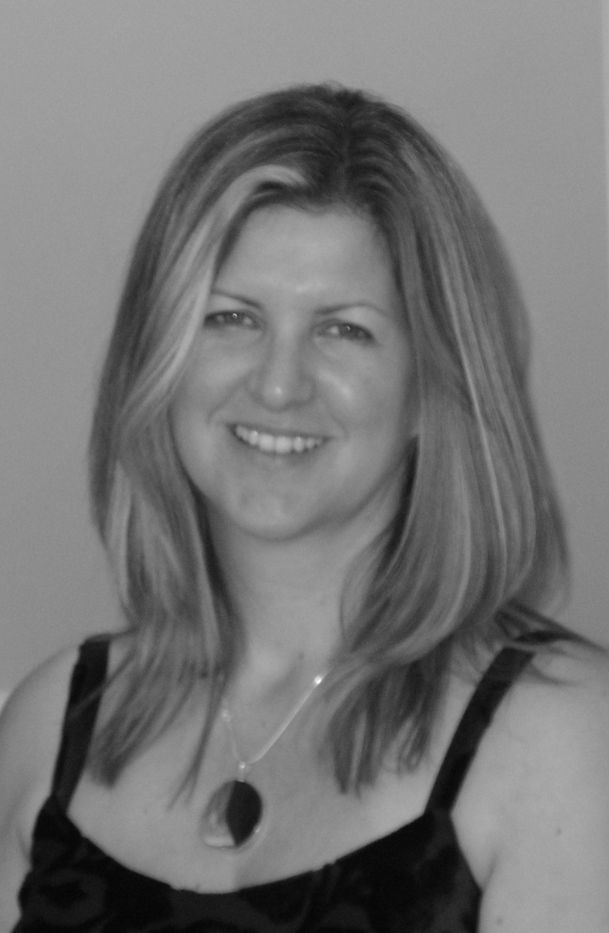 About Helen Douglas

Helen Douglas graduated from the LSE with a degree in economic history. After a stint as a subeditor in London, she moved to California, where she worked as a theatre director, then as an English teacher. A keen stargazer, one of her first memories is of getting up in the middle of the night to sneak outside and watch the Perseid meteor shower with a friend. It was a telescope that she received as a birthday gift that helped inspire EDEN. She now lives in Cornwall with her husband and children.

Website | Twitter | Facebook


THIRTEEN THINGS YOU MIGHT NOT KNOW ABOUT HELEN DOUGLAS
1. My favourite breakfast is peanut butter and Tabasco sauce on toast. In fact, I like Tabasco on pretty much everything savoury.

2. I once got stung by a scorpion deep in the desert, over 80 miles from the nearest doctor. It hurt like hell, but all I had to kill the pain was a bag of ice.

3. I'm an arachnophobe. I'm also short-sighted. I once went hiking in the desert without wearing my glasses. When I finally put them on I discovered that the hundreds of brown smudges on the rocks around me were actually tarantulas.

4. I love deserts but don't care for dessert.

5. I have been swimming with freshwater crocodiles. (It's ok, it's the saltwater ones you have to watch out for!)

6. Peter Pan is one of my all-time favourite stories.

7. If I could travel through time, I would travel a hundred years in the future just to see how everyone I know turns out.

8. If I could have a superpower, it would be either flight or time-travel.

9. I was usually picked last for sports teams at school. The only sport I was even remotely good at was the hurdles.

10. I'm so bad at drawing that even my stick figures are hard to identify.

11. After Eden was written in the hours before dawn, which was quite helpful if I needed to pop outside to look at the stars.

12. Semi-colons are my favourite punctuation mark; I use them far too often.

13. When I was a child, I wanted to be either a meteorologist or a writer. I still like weather.
***
Uhm, can I have you Helen for an aunt or a cousin or whatever? YOU ARE DEFINITELY COOL. I love stars as well but I just like gazing up at them. I can't remember the name of the stars and all that even though I'm in Astronomy Club and I'm good friends with my teacher and even though I have tons of astronomy geeks for friends. Sigh. Now, go and check out AFTER EDEN!
Title: After Eden (After Eden #1)
Author: Helen Douglas
Publisher: Bloomsbury Children's
Date of Publication: November 5 (USA) | November 7, 2013 (UK)
Eden Anfield loves puzzles, so when mysterious new boy Ryan Westland shows up at her school she's hooked. On the face of it, he's a typical American teenager. So why doesn't he recognise pizza? And how come he hasn't heard of Hitler? What puzzles Eden the most, however, is the interest he's taking in her.




As Eden starts to fall in love with Ryan, she begins to unravel his secret. Her breakthrough comes one rainy afternoon when she stumbles across a book in Ryan's bedroom - a biography of her best friend - written over fifty years in the future. Confronting Ryan, she discovers that he is there with one unbelievably important purpose ... and she might just have destroyed his only chance of success.
Purchase from Amazon (US) | Amazon (UK) | B&N | TBD (US) | TBD (UK)
Giveaway

Helen is giving away her last ARC of AFTER EDEN! Open internationally. Good luck!
a Rafflecopter giveaway

Thank you Helen for celebrating your debut year with us! Come back tomorrow here at Oops! I Read A Book Again as Christian Schoon visits us! Now, go on to Michelle's blog for her feature on Jennifer Ann Mann!
Are you a 2014 debut author? Are you interested in participating for Celebrating Debutantes 2014? Fill out this form!

Link up your time travel reviews for November here!