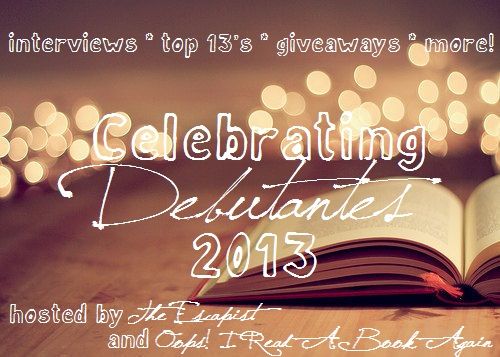 Here at Oops! I Read A Book Again today is the author of the fantasy novel Arrow of the Mist. Let's all welcome CHRISTINA MERCER!
About Christina Mercer
I write for children and young adults and blog about my ever-adventurous journey as a writer. I was thrilled to have two of my books honored: Arrow of the Mist was a semi-finalist in the 2010 Amazon Breakout Novel Award Contest, as well as awarded an Honorable Mention in the 2013 Writer's Digest 21st annual Self-Published Book Awards, and my current manuscript, Honey Queen, was chosen as Writer's Best in Show at the 2012 North/Central California SCBWI Regional Conference. I am proud to be the Reviews Director and an Author Member at Indie-Visible.
Website | Twitter | Facebook | Pinterest | Tumblr


THIRTEEN THINGS YOU MIGHT NOT KNOW ABOUT CHRISTINA MERCER
1. My formal education was Accounting/CPA.

2. I'm a beekeeper.

3. I'm a Certified Herbalist.

4. My great, great uncle was movie director Frank Capra.

5. I'm ambidextrous.

6. I'm a huge dog lover.

7. I drink tea by the gallons.

8. I eat honey by the pound.

9. I've been with the same guy since I was 17.

10. I was in the newspaper as a kid for being the youngest of 5 living generations.

11. I like to watch baseball.

12. I love road trips.

13. I'm addicted to lip balms.
***
My parents are CPAs too! And wow, to be ambidextrous is still so amazing to me. Haha! Now, let's get to know Christina's debut novel, ARROW OF THE MIST!
Title: Arrow of the Mist (Arrow of the Mist #1)
Author: Christina Mercer
Date of Publication: March 13, 2013
Terror strikes the Celtic inspired kingdom of Nemetona when barbed roots breach the veil of a forbidden land and poison woodsmen, including 15-year-old Lia's beloved father. Lia and three others embark on a quest to the forbidden land of Brume to gather ingredients for the cure. But after her elder kinsman is attacked and poisoned, she and her cousin, Wynn, are forced to finish the quest on their own.




Lia relies on her powerful herbal wisdom and the memorized pages of her late grandmother's Grimoire for guidance through a land of soul-hungry shades, trickster creatures, and uncovered truths about the origin of Brume and her family's unexpected ties to it. The deeper they trek into the land, the stronger Lia's untapped gift as a tree mage unfolds. When she discovers the enchanted root's maker, it forces her to question everything about who she is and what is her destiny. Ultimately she must make a terrible choice: keep fighting to save her father and the people of the lands or join with the power behind the deadly roots to help nature start anew.

Christina is giving away an ebook of ARROW OF THE MIST to one international person and then one signed bookmark and postcard to one lucky US resident!
a Rafflecopter giveaway

Thank you Christina for celebrating your debut year with us! Come back tomorrow here at Oops! I Read A Book Again as Louise D. Gornall visits us! Now, go on to Michelle's blog for her feature on Kristin Bailey!
Are you a 2014 debut author? Are you interested in participating for Celebrating Debutantes 2014? Fill out this form!