Title: CHAOS (Kardia Chronicles #1)
Author: Christine O'Neil
Publisher: Entangled Teen Ember
Date of Publication: August 19, 2013
My name is Maggie Raynard. After sixteen years being just plain me, suddenly, when I lose my temper, my fingers become weapons of mass destruction. Turns out I'm a semi-god, descended from Aphrodite. Sounds cool in theory, but when I accidentally put my ex-boyfriend in a coma, things go downhill pretty fast.




Now some new guy named Mac Finnegan has made it his mission in life to continually piss me off. I'm stuck learning how to use my new powers while also dealing with regular high school problems, and with this annoying—and super-hot—guy all up in my business, I'm about to flip out.




But it gets worse. I just learned there's this watchdog council of semis who keeps an eye out for any bad apples. They think I'm the baddest of the bunch and want to take me out before I do any more damage. My nemesis Mac might turn out to be my salvation, only he's got secrets of his own...and they may just kill us both.
Dream Movie Cast
Okay, so of all of the things I'm asked to do as an author, this is like my FAVORITE one (besides writing…Maybe). I don't know if it's getting to indulge the fantasy of having my book series made into a movie, or the fact that I get to spend a legit four or five hours scouring the interwebz for totally hot young actors and actresses, but whatever the reason, I LOVE it. So here it is, peoples, my DREAM cast for the Kardia Chronicles series: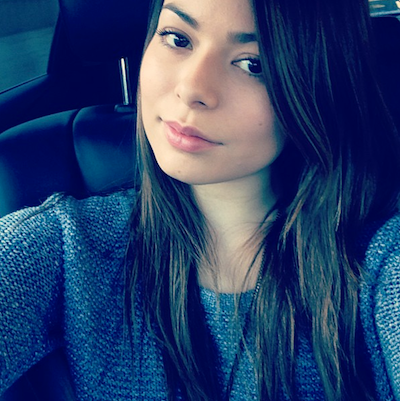 Maggie: So for my leading lady, I went with a well-known actress, Miranda Cosgrove. She has a likeability factor, and she's super pretty but not gorgeous to the point of being un-relatable. I also love her expressive face. Maggie goes through a butt-ton of trials and tribulations, and although there are some really dark parts to the books, she also has a sarcastic, funny side to her throughout. I feel like Miranda Cosgrove could pull off the snark AND the sadness perfectly.
Mac: For my leading guy, I had a harder time. Mac is pretttty chilly towards Maggie to start off (mainly because he thinks there's a good chance she's evil), so I wanted to have a guy that she could look at and be blown away by his super hottie-ness, but also have him be able to pull off the early sort of hardass thing that Mac has going on at the beginning of the series. After MUCH deliberation, I went with Colton Haynes. He's built, gorgeous and had light brown hair and lighter eyes like Mac (but he'll have to fake the Irish accent!)
Libby: For Maggie's best friend and confidant, I wanted someone who had all-american good looks but also could get comfy with their weird side. Libby is quirky, wears sort of strange clothes and doesn't care about being cool or popular (which makes her pretty cool and pretty popular…with the boys at least). I thought Dakota Fanning would be perfect here.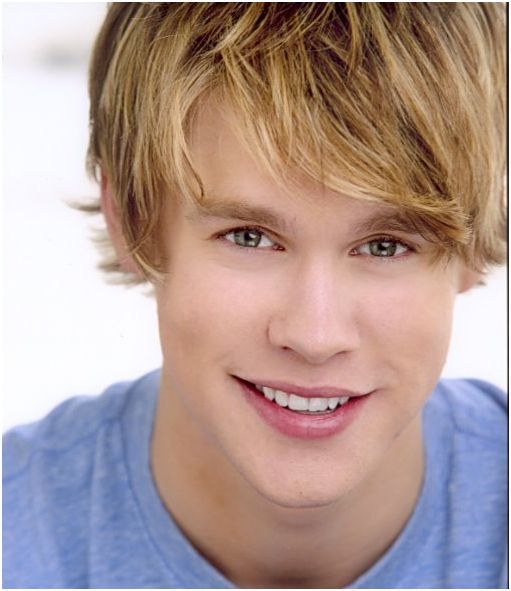 Bink: For Maggie's OTHER best friend, I had to find a blond, high school football heartthrob with an open, easy smile. The kind of guy that makes you feel like he has your back. So I went with Chord Overstreet.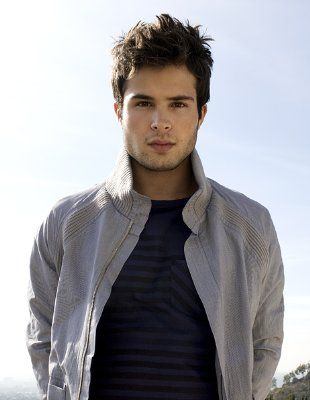 And last (but not least) we have Rafe: Rafe is kind of a tool…BUT, he's also gorgeous. I wanted to pick a guy who could pull off the charming-when-he-wants-to-be aspect of Rafe's personality, but could also rock his dark side. I went with actor Cody Longo.
What do you think, guys, do my picks do it for you? If not, tell me; Who would YOU want to see cast?
I personally think anything with Colton Haynes is perfect. Hahaha! - Dianne
About Christine O'Neil
Christine O'Neil was born and raised in Connecticut, where she spent most of her childhood outdoors catching salamanders, frogs and colds. When she wasn't terrorizing Mother Nature, she was curled up under the covers with her nose in a book. As an adult, she's stopped stalking amphibians, but still loves books. When she isn't reading, she likes to spend her time people-watching. In fact, she's probably watching you RIGHT NOW O_O She's also pretty obsessed with writing YA books, but if she had to pick another profession she would be a ninja...or a Professor of the Dark Arts. Christine also writes adult romance under the pen name Christine Bell.