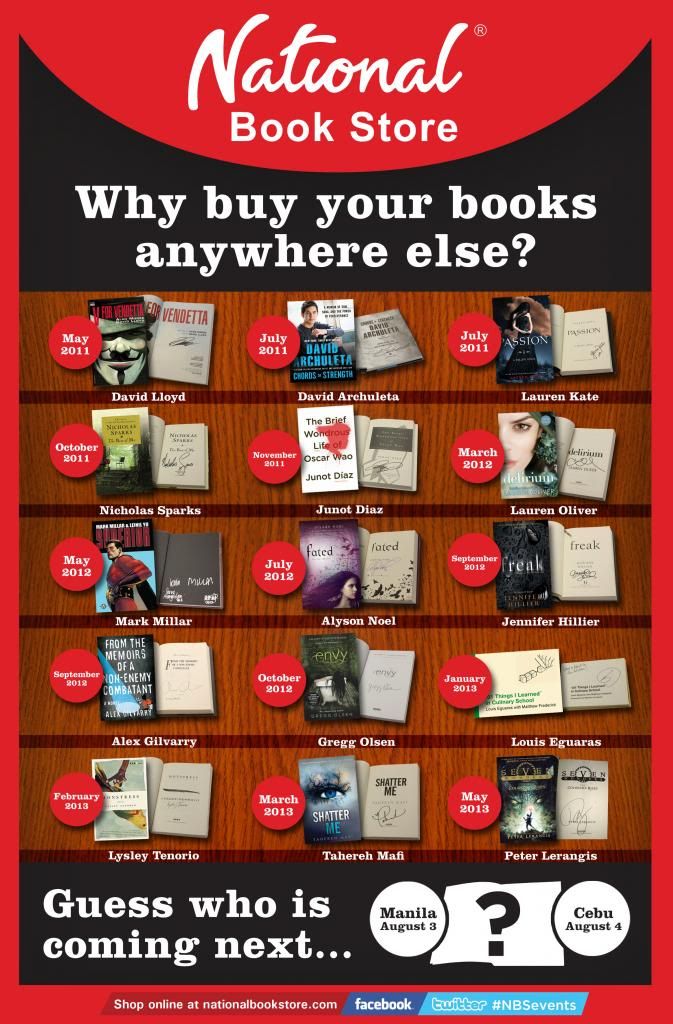 YES! National Book Store is bringing again an author to the Philippines for a signing! Here are the deets!
What: Book Signing Event
When: August 3 - Manila signing; August 4 - Cebu signing
Watch out for the reveal on July 1, 3 pm on who's this author we'll be honored to see and interact with! And get our books signed!
And yes, bookish friends not from Luzon! The author's also going to Cebu so you need not book plane flights to Manila! Friends in Mindanao, I hope you can come to the Cebu signing!
So who do you this author is? Sound off in the comments!