Title: Shadow of Wrath (Sins of the 7 #1)
Author:
L.W. Patricks
Date of Publication: March 13, 2013
Publisher: Strange Crow Publishing
In the Arena, you're either a killer or a victim.




If survival meant murdering an innocent person in cold blood every week, could you do it? Are you able to stick the knife into your opponent's heart while they look at you with fear in their eyes? Life in the Arena turns everyone into sinners.




A homeless boy is kidnapped from the streets and finds himself imprisoned in a far more horrifying place: The Arena, a place where teenage boys fight to the death for the pleasure of various lowlifes.




The Arena is the brainchild of Ryker, an ex-convict addicted to alcohol, gladiatorial-esque combats, and money. When not devising new ways for boys to kill each other, he's ruling his small empire with a ruthless fist, rewarding his guards with sex slaves and punishing those who oppose him with barbaric executions.




Renamed Dog, the boy from the street proves to be an excellent fighter and finds himself surviving week after week, but as he leaves a trail of bodies in his wake, the ghosts of slain boys haunt him and the violence threatens to wake a beast inside him.




Allegra, a slave girl in the Arena and a victim of Ryker's constant abuse, is his only key to salvation. She has lost everything already -- her family, her innocence, and her dignity -- while her will to live hangs on by a thin thread. Can she save Dog's humanity before she too succumbs to the horrors of the Arena?




Seeking to defy Ryker as Dog rises to power as his champion, the stage is set for something to give in this murderous world of young combatants.




A tale about survival, tragedy, and human perseverance, the Complete SHADOW OF WRATH is the first book in the Sins of the 7 series.
Dream Movie Cast
This is great! I get to sit in the director's chair and envision the movie cast for my book Shadow of Wrath. I'd like to say I have some experience in the movie industry, but I don't. The extent I have was being an extra in the Total Recall remake and being labelled as 'pervert number 2' as I shamelessly blew air kisses to girls in the background while Colin Farrell did his ass kicking thing. They did give me a nice, rusty old bicycle though as a prop.
Okay, enough rambling. Here's "director" L.W. Patrick's amazingly awesome casting list for Shadow of Wrath.
Robbie Hammel as Dog
I need someone that can pull off being sixteen, tough as nails, and ripped. I also need an actor that can give off the intensity of a boy who doesn't have much to live for and portray the conflict and confusion he feels when he discovers love, despite having the social skills of a rabid wolverine. I think young actor Robbie Amell can pull it off! He's also a fellow Canadian, so I have to vouch for him.
Mila Kunis as Allegra
Her character is a diverse one. In the beginning of the book, she's a frightened and timid girl, though you can see hints of an edge to her. By the end of the book, she turns into a total bad ass despite still being emotionally vulnerable. Without a doubt, my first choice is Mila Kunis. I think she has the acting chops to kick major ass as Allegra.
Channing Tatum as Tiberius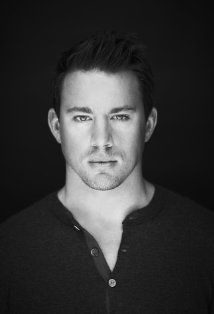 Tiberius is a noble warrior outside of the pit and a complete psychopath when it's time to fight. He'll shake your hand, wish you luck in the Arena, and then go out there and break your spine without any hesitation. Don't get me wrong, he's a nice guy. But he'll still kill you if he has to. My choice for this role is an interesting one; interesting in that one of my good friends will put laxatives in my coffee if I don't choose her Hollywood crush -- Channing Tatum. I've got to admit, he's not a bad choice. He has that sense of nobility and danger that can pull off this role well. There, I put him in my movie J.K. and no I don't know if Mr. Tatum will be reading this blog. Now please, leave my coffee alone, in the name of all that's holy.
Leonardo DiCaprio as Ryker
He's the villain of the story. The description I gave for him was: "Ryker had the pale complexion of a maggot and his diet of whiskey made him wiry thin. He slouched as if he had weights tied around his neck and often walked with his oily hands in the pockets of his faded pants." Allegra also gives him the nickname of "Goblin" so I'll need someone that can pull off that ugly, hideous, and greasy look. Oddly enough, Chad Kreuger is the first name that comes to mind, but I don't think he's into acting.
Instead, I'll go for a well-respected and talented actor who can pull off this role with a bunch of makeup. I loved Leonardo DiCaprio as the wormy villain in Django unchained, and I think he'll completely dominate the role of Ryker.
Well, that basically rounds up the principle cast for Shadow of Wrath. I admit, the idea of having my book becoming a blockbuster action movie with such a riveting dream cast tickles me a little, but first things first. I hope, as a reader, you love my book enough that someday, I can argue with some bigshot movie producer as to why we don't need to show Dog's sweaty chest and buttocks in 3D. Well maybe if you'd want to see it….
Did I do a good job casting my characters? The only way to know is to check out my book!
About L.W. Patricks
L.W. Patricks is the author of SHADOW OF WRATH and the literary architect behind the upcoming Sins of the 7 series with his second book: AWAKE THE GHOSTS to be published late 2013.
His short fiction works has been published by Crow Toes Quarterly Magazine, Fiction and Verse literary magazine, and upcoming Denizens of the Dark. He enjoys writing contemporary fantasy with an emphasis on creating urban mythology for his stories.
Though he calls Toronto his home, L.W. Patricks has a passion for exploration and has travelled all over the world including Germany, Netherlands, Italy, France, Spain, Czech Republic, Austria, United Kingdom, Thailand, Hong Kong, Cambodia just to name a few. His diverse experience amongst other cultures provides inspiration for his stories.
He currently lives in Toronto with his wife where he enjoys the scorching summer days and the icy winter nights while masquerading as a Word Samurai. He claims to be the offspring of a typewriting chimp and a literary ninja.
Check out the schedule of the tour by clicking on the banner!