So this has got to be my biggest haul, I think. I tweeted about it but I don't think I've shared it in my blog. At the end of February, I kinda gave up on the whole semi-book-buying ban I imposed on myself. I purchased 9 books and a pre-order for Every Day by David Levithan for around $59 on The Book Depository. What a deal, right? I mostly bought books on sale that sound good or are in my to-read and to-buy list for some time. I finally have my own copy of The Lover's Dictionary! (Wee! So they all arrived yesterday and I was so happy when my sister called and told me all the titles that came! So piccies!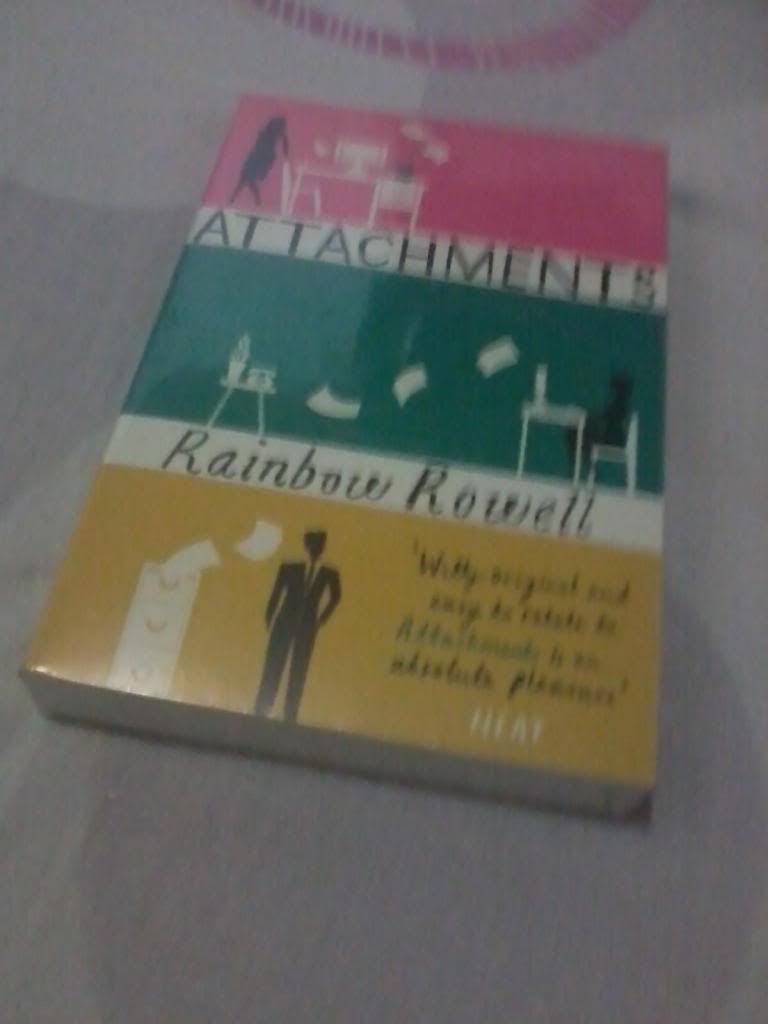 I also finally own Attachments! Been meaning to read it ever since I got addicted to books again but couldn't find a copy. So yey!
For Review
Fair Coin and Quantum Coin finally arrived! Both are for the Time Travel Challenge and are so shiny and tempting. Earth-Sim was sent by the lovely Jade Kerrion for review. Watch out for her upcoming guest post this March and my review soon!
For Review/Touring/Sharing/Giving Away
And finally, six review proof copies of Life in Outer Space! I was seriously shocked when this package arrived. Jennifer said she would send a few copies but I totally did not expect 6! She just told me to share it to my blogger friends. Still not entirely sure what to do with all of these but I'm thinking of giving some away and touring the others? Who's up for a tour? And yes, these are proofs so no pretty colored cover but you can always purchase. I assure you, Life in Outer Space is great. I got home Friday with my packages waiting for me and I started and finished reading it this Saturday. Yeap, that good.
So infinite thanks to Meghan of Prometheus Books, E.C. Myers, Jade Kerrion and Jennifer of Hardie Grant Egmont for all of the review copies! And of course my parents for the books I purchased. Seriously, the happiness this haul brought me.
Stacking the Shelves is hosted by Tynga's Reviews. Hope you had a nice haul too and feel free to share them!