Title: Black City (Black City #1)
Author:
Elizabeth Richards
Publisher: G.P. Putnam's Sons BYR
Date of Publication: November 13, 2012
A dark and tender post-apocalyptic love story set in the aftermath of a bloody war.




In a city where humans and Darklings are now separated by a high wall and tensions between the two races still simmer after a terrible war, sixteen-year-olds Ash Fisher, a half-blood Darkling, and Natalie Buchanan, a human and the daughter of the Emissary, meet and do the unthinkable—they fall in love. Bonded by a mysterious connection that causes Ash's long-dormant heart to beat, Ash and Natalie first deny and then struggle to fight their forbidden feelings for each other, knowing if they're caught, they'll be executed—but their feelings are too strong.




When Ash and Natalie then find themselves at the center of a deadly conspiracy that threatens to pull the humans and Darklings back into war, they must make hard choices that could result in both their deaths.
My Rating: 3 out of 5 stars

First and foremost, thank you so much to Elizabeth Richards for sending us Filipino bloggers a review copy to tour through Kate. Thank you Kate for holding this blog tour!

I went into Black City blind. I didn't read the blurb, basically, I don't know a thing about it. I just know that Precious has been raving about it from her tweets to Elizabeth and that most bloggers I know on Twitter and Goodreads loved it. So the only thing I have before reading it is a high expectation that it's wonderful like everyone's saying. So color me surprised when I realized that it's a paranormal romance with a vampire as the lead and that it's a dystopian novel too. Yeap, totally not what I expected. If you're wondering what's the end result of mishmashing all that genre, well, I'm happy to report to you that Elizabeth has successfully crafted a wonderful novel. So let's get on with my thoughts on Black City on a deeper level.

Let's start with the world building. The novel is set in the United Sentry States, which is composed of nine megastates, led by Purian Rose. Purian Rose leads the Church and the State, which makes him a dictator and a good one at that. Each megastate is ruled by an Emissary and Black City is one of those megastates. In here, there are two races, the humans and the Darklings. I had no idea what Darklings are going in and apparently, they are vampires and there are types of Darklings too, those with wings, those with white hair, etc and etc. The Darklings are separated from the humans in each megastate by a Boundary Wall as ordered by Purian Rose. The humans are divided into two classes, the Workboots and the Sentry. The Workboots are the normal people and those that are part of the Sentry are the rich and powerful. Now that the world is set, let's get to the characters and finally, to the conflict.

Natalie Buchanan, one of our protagonists, is a human and the daughter of the Black City Emissary. She is privileged, whiny and a brat. Ash Fisher is the only twin-blood in Black City, the only half-human half-vampire and is basically an outcast as he is not technically welcome in both races. You can now see what obstacles these two will need to cross for their ~love~. Ash's heart doesn't beat, like all twin-bloods, but it started beating because of Natalie.

Even though I would like to tackle some of the plot, now that I'm writing about it, I don't think I can. Black City is jam-packed with conflicts, long-term and short-term ones, which makes reading satisfying as there are small victories along the way. I do think Black City is inspired by The Hunger Games as there's the dictator conflict like with Snow in THG and I truly felt that it was eerily similar in a way. But even though with the post-apocalyptic, dystopian label, the world where Black City is set isn't too different from ours today. The same problems plague them, corruption, power struggle, (human) rights violation, drug abuse, discrimination, all of that were tackled and delved upon in this book. It was amazing how all of these issues were integrated and discussed in the novel without you feeling sidetracked at all. The romance was still front and center but everything was just put together well that the amalgamation of everything is a balanced novel.

Plus the writing was hands-down good. The plotting and pacing great, making you fear for all of them and feel for all of them. Every event, every twist, every turn, were gripping. No wonder I finished this book in less than a day, even if I had tons of homeworks due. I can't just put it down. Additionally, it's told in Ash and Natalie's point-of-views and so, I'm sold. Bam, stories told in alternating POVs are my weakness. Ha! The characters also grew in the span of the novel, which I appreciate so much. For example, even though Natalie is privileged and kind of a brat, she realizes how hard it is actually for Workboots and not only empathizes with them but helps them. She has morals and will stand up for her principles. I like a girl with a spine. Lastly, the imagery, the descriptions, they are so rich I can actually feel the grit in the Darkling compound, the soot in Black City, it's just real.

You might wonder then why I'm only giving it a three. I can see ALL of Black City's merits and I do admit that it's a fragging terrific book (For all those who've read it, see what I did there? Hee). However, I guess I just didn't connect with it that much. Maybe it's the instalove and that I'm allergic to it but yeah. It's really good but in the end, I only liked it. I didn't feel as strongly with it, hence my rating. Nevertheless, do know that it is a book I will recommend to all, despite my views. It's intriguing and whatever happens, I will read Phoenix for sure. I just want to know what happens next.
Dream Movie Cast
If you've noticed, I am really really interested in dream movie casts, especially that of the author's. So I asked the very lovely Elizabeth hers and here's her cast. (Oh gah, I'm spazzing from all the awesomeness. I love her cast especially her Ash and Beetle picks!)
Ezra Miller as Ash

I think Ezra Miller (Perks of Being A Wallflower/We Need To Talk About Kevin) would make a good Ash, because he's beautiful but in a very strange, not-quite-human way, just like Ash. (I seriously had a hard time picking what photo to use because I have honestly tons saved in my laptop and I can't pick just one. Haha!)

OR
Zayn Malik as Ash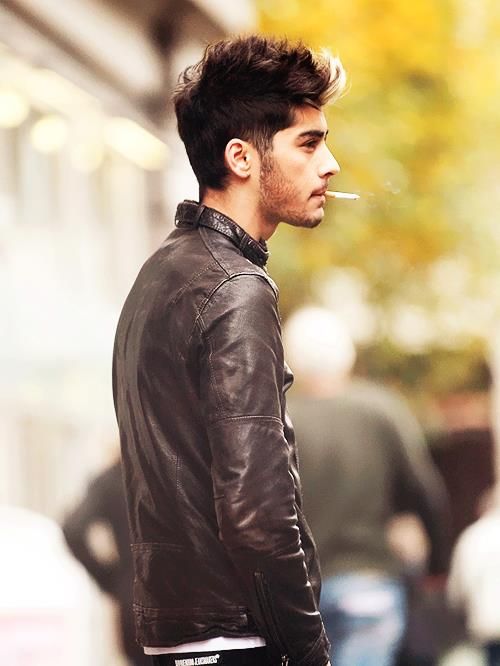 Or Zayn Malik from 1D, because he's closer to Ash's age and has that dark, brooding, bad-boy thing going on!
Aimee Teegarden as Natalie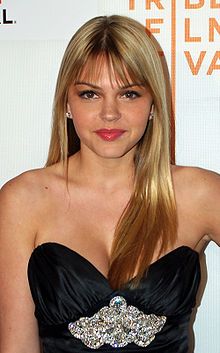 Aimee Teegarden from Friday Night Lights would be perfect. She looks exactly how I picture Natalie, and it a great actress too.
Karla Crome as Day

Karla Crome (Misfits / Hit & Miss) would be fantastic casting for Day, as she's pretty, sulky looking, and tough.
Charlie McDermott as Beetle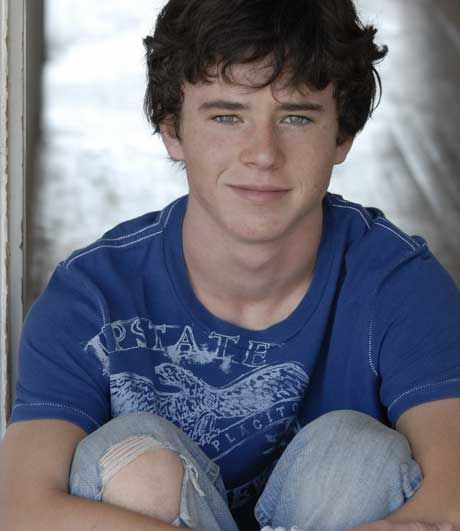 I imagine him looking just like Charlie McDermott (Axl from The Middle). They're both cute, cheeky, have messy brown hair, and like to walk around without many clothes on. (I love this pick because I watch The Middle!)
Emmy Rossum as Evangeline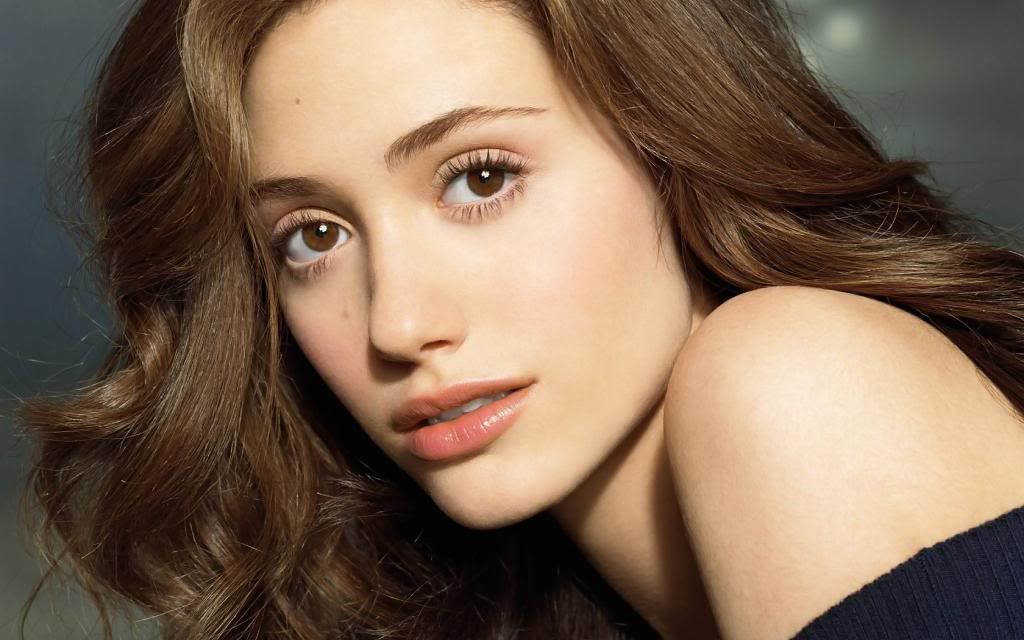 I would cast Emmy Rossum (Beautiful Creatures) as Evangeline, as she's beautiful in a way that can be girl-next-door and also edgy, depending on her styling, which suits both sides of Evangeline's personality, as she's deadly but vulnerable too.
About Elizabeth Richards
Elizabeth Richards is an award-winning journalist, who spent her early career reviewing videogames before making the bold (or crazy) move into travel writing, despite suffering from terrible travel sickness.

In her spare time, she ran a successful lifestyle website aimed at teenage girls, where she got to interview many of her favourite bands, go to gigs and basically blag loads of free swag all in the name of 'research'.

Elizabeth lives in Buckinghamshire, England, with her husband. Black City is her debut novel.
Website | Blog | Twitter | Facebook
Giveaway
a Rafflecopter giveaway
Phoenix, the sequel to Black City, is coming out this June 4, 2013. Pre-order it now!
Title: Phoenix (Black City #2)
Author:
Elizabeth Richards
Date of Publication: June 4, 2013
Publisher: Putnam Juvenile
Weeks after his crucifixion and rebirth as Phoenix, Ash Fisher believes his troubles are far behind him. He and Natalie are engaged and life seems good. But his happiness is short-lived when he receives a threatening visit from Purian Rose, who gives Ash an ultimatum: vote in favor of Rose's Law permanently relegating Darklings to the wrong side of the wall or Natalie will be killed.





The decision seems obvious to Ash; he must save Natalie. But when Ash learns about The Tenth, a new and deadly concentration camp where the Darklings would be sent, the choice doesn't seem so simple. Unable to ignore his conscience, Ash votes against Rose's Law, signing Natalie's death warrant and putting a troubled nation back into the throes of bloody battle.