I was supposed to review this but then THESIS. Sigh, come back soon for my review but for now, I'm spotlighting Robin in the Hood by Diane J. Reed. Find out in the blurb why she's kick-ass.
Title: Robin in the Hood
Author:
Diane J. Reed
Date of Publication: October 14, 2012
"Is it any wonder I became a bank robber?" said Robin.

But she never dreamed she'd fall in love…




15-year-old Robin McArthur thinks she has it all figured out when it comes to bilking her wealthy dad for guilt money as a substitute for his genuine affection. Until one day he suffers a stroke, and she learns the brutal truth.




They're broke.




And everyone from bankers to bookies has come to collect.




His only saving grace is what he reveals to Robin in between drools: He truly does love her, in spite of all his mistakes.




Panicked and desperate, Robin figures she has two choices. Either surrender to the pestering caseworker and live in a skanky foster home, or take a chance and sneak her dad out of the hospital to make a run for it. Little does she know that stealing a car and hitting the road means that before the day is through, she will rob her first bank.




Now an outlaw, Robin finds a backwoods trailer park to hide her dad from authorities. There, she encounters Creek, a local bad boy who also commits crimes to provide for their motley neighbors. Realizing she could use Creek's help, Robin proposes an ingenious plan—they should team up to rob banks together. But when their partnership leads to a romance that turns Robin's world upside down, she soon begins to discover that people are more precious than pocketbooks, and real love means opening your heart to the kinds of treasures money can't buy…
Who's kick-butt now? A fifteen-year old robber? Oh yeah. So with this, here's what you can win!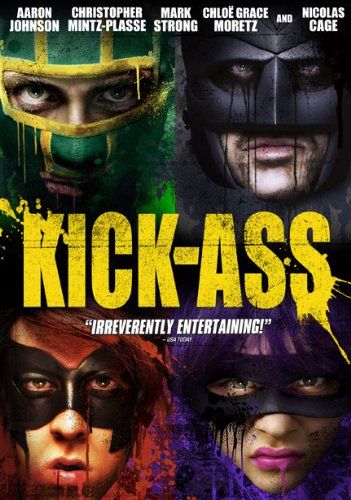 (1) a paperback copy of Robin in the Hood
(2) CDs from the playlist I listened to while writing the novel that include music from Taylor Swift, Phillip Phillips, Lady Antebellum & Eminem
(3) a romantic red candle
(4) Enchanted Forest body lotion
(5) a pair of touch-key gloves
(6) the Kick Ass movie DVD (filled with kick-butt characters!)

A whopping WOAH! You can win all that and this giveaway is INTERNATIONAL! Go on peeps, join the giveaway and add another to your list of kickass heroes and heroines.

Thank you so much to the lovely and kind and all things nice Diane J. Reed for this giveaway!
a Rafflecopter giveaway

Hop on to the other blogs!