Got books for blog tours this week. Wee!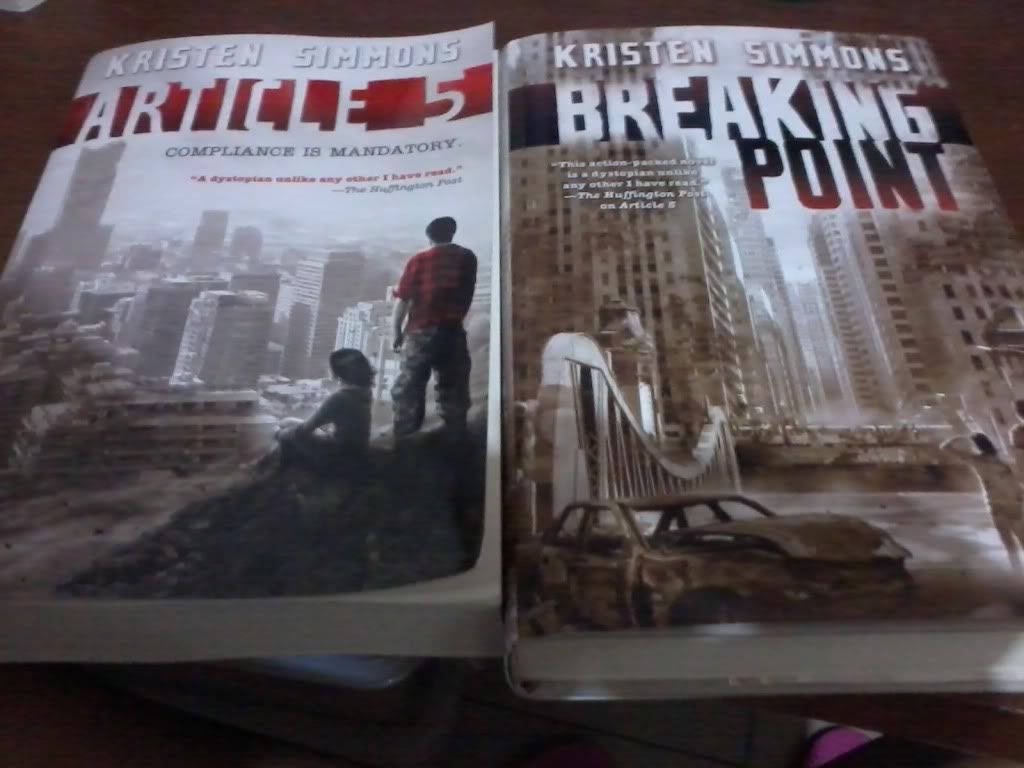 For Review
Weee! Finally, Article 5 and Breaking Point came in the mail! I was afraid they're lost forever. And sorry if Black City ain't pictured. I read it asap when I got home to Bulacan and sent it the next day to the next tour participant. I wasn't able to take a picture. But I got a bookmark!
Thank you to Precious of Pinoy Book Tours, Alexis of Tor Teen, Kate of The Bookaholic Blurbs and to Elizabeth Richards. <3
Stacking the Shelves is hosted by Tynga's Reviews. Feel free to link your haul in the comments!