I didn't have Internet connection this past week and so, I'm really sorry by the lack of posts and activity. Anyway, these are the books I got this week!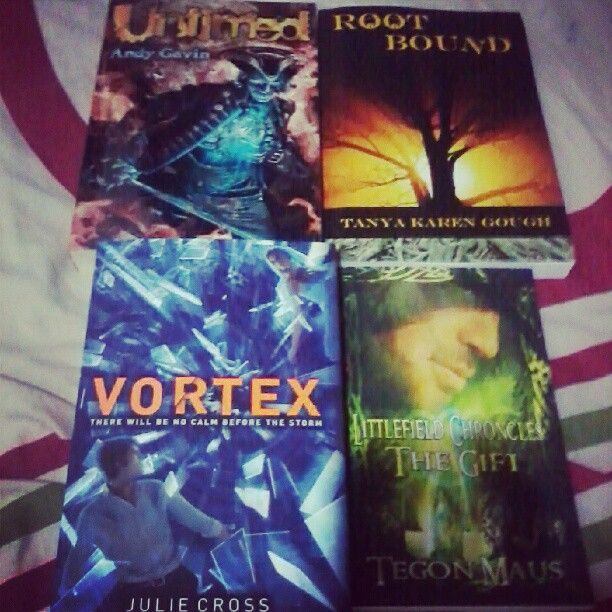 I got Untimed from Andy Gavin for the 2013 YA and MG Time Travel Reading Challenge. I got The Gift and Root Bound for blog tours hosted by Giselle at Xpresso Book Tours. Lastly, I got Vortex for touring here in the Philippines!
Thank you so much Andy Gavin and Mascherato, Tegon Maus, Tanya Karen Gough and Baba Yaga Press and Andrew at Pan Macmillan Asia. Thank you so much! <3 So excited to start the Vortex tour!