I am part of The Midas Tree Blog Tour, a novel by Dr. Lesley Phillips. She is gracing Oops! I Read Again today, on my birthday, with a guest post for me, the birthday girl! Scroll down for her birthday meditation tips and to check out her novel. Enjoy!
Title: The Midas Tree
Author: Dr. Lesley Phillips
Date of Publication: November 11, 2012
The Midas Tree is a mystical realm where spiritual beings and animals live together in relationship to one another and their environment. Our hero, Joshua, is drawn into this amazing realm from his home in the garden of color and light. The book follows Joshua's adventures in the Midas Tree as he grows and learns about his life and destiny in this new world, as he searches for a way back home to his spiritual parent Morfar and the garden of color and light. Joshua and his journey are analogous to each human's journey toward spiritual enlightenment. The Midas Tree is planet earth and the creatures and spiritual beings who live there are teachers and guides. They teach Joshua how to meditate and use other spiritual techniques to help him on his mission to return home.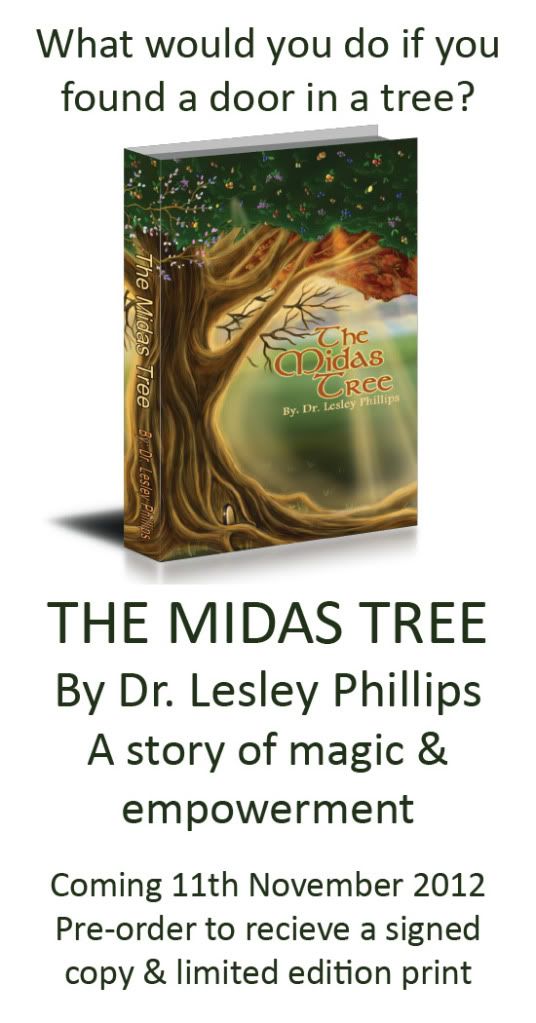 A
Birthday Meditation
Your birthday marks your progress through life. You have arrived at this particular time and place for a reason. Everything you have been through until now has been a step on your path; so what a great time to review and reflect upon this.
Birthdays are a great time to review your life.
Every year we make New Year's resolutions and your birthday is your new year. So it's a great time to look at where you have been and where you are going. Your birthday should be a celebration of you, your achievements for the year just passed and your hopes and dreams for the year yet to come.
How well do you know yourself?
This might sound like a strange question, but many of us take on the desires and wishes of our parents, family and friends. We adopt their beliefs and concepts of reality and believe that they are ours.
Did you become a doctor, lawyer or business woman because your father wanted you to? Did you rebel against your mother so that now you wear tattoos and black leather, but really you'd really be more comfortable in a pink jumpsuit or a pair of jeans? Do you believe in the same political party, religion, music, as your peers to fit in or because you genuinely agree with it?
These types of questions are great to ask yourself. Then you can let go of all the energy that isn't you so that your unique personality can shine through.
Are you happy with where you are?
Do you accept yourself and your life exactly as it is in the moment? Perhaps you are living in the past, wishing that things could be as they once were? Or else you strive for the future hoping that things will change; believing that they would change if only I could get that job, meet that boy or receive a financial windfall.
There is not a moment of your life that has passed that is the same as another and not one in the future that will resemble another from the past. Every one of these moments is yours and can never be taken away from you. They are positions on your path. The trick is to BE exactly in the moment that you are now, rather than in a past memory or future possibility.
Do you have a clear vision for your life?
Your special day is a great time to realign with your spiritual path. Do you have a clear vision for your life? Or do you lack purpose, or feel unclear and confused?
Your birthday is a day where you can reconnect with your highest potential. Where you can revisit the vision you had for your life, even before your were born.Connect with your potential, tap into your power and know that you are the creator of your life. You have everything you need to make your vision a reality.
Let Your Birthday Lead You To Your H
ighest Vision?
Let this birthday set the blueprint for the rest of your life. Ask yourself what would be my ideal day? Then allow yourself to experience this on your birthday. Take the day off work and spend the day doing things to pamper your soul. Be in nature. Go to the beach. Read a book. Have a massage and a manicure.
Do whatever it takes to anchor your desires into reality. If you follow this exercise, you will find that by living this birthday exactly as you want your life to be, you set up and anchor in your intention for following years.
Celebrate Your Uniqueness
Astrologers say that the time and place of birth is an indicator of your personality, your life challenges and your life purpose. As no two human beings are born in exactly the same place at exactly the same time, everyone is unique and has their own path to follow.
Your birthday is an ideal time to celebrate your uniqueness; what is different and special about you. After all there only is one you and you are here for a reason. You occupy a particular position on the game board of life. You are here to play a specific not in the symphony of souls. You carry with you the potential to raise the vibration for all of us.
If you do not embrace what is special and unique about you and express this in the world then we will all lose out because our game will be a shambles and our symphony will sound flat.
The greatest tool for self reflection that I know is meditation. It helps you turn within and tune out the signals from the outside world so that you can be clear about you. Spend some time on your birthday in meditation reflecting on the points I have made in this article. Then emerge refreshed and ready to take on the challenges and joys of a whole new year.
Find a comfortable chair and relax.
Start by taking a few deep breaths in and out.
Then tune into an energy center near the base of your spine.
Create a flow of energy from here to the center of the earth (grounding).
Place your conscious awareness in the center of your head.
Reflect on what came up for you when you read this article.
Allow anything that is not you to flow down your grounding to the center of the earth.
Allow anything that is interfering with your clarity to flow down your grounding.
Allow anything that keeps you out of the present moment to flow down your grounding.
Allow the beliefs of others that are not right for you to flow down your grounding.
Relax be in the center of your head and reflect on your life.
How have your experiences so far been important?
What do you want to create for yourself in the coming year?
In this state of silence ask for what you want and get ready to receive.
Continue your meditation for as long as you wish.
When you are ready, open your eyes and go about your special day.
About Dr. Lesley Phillips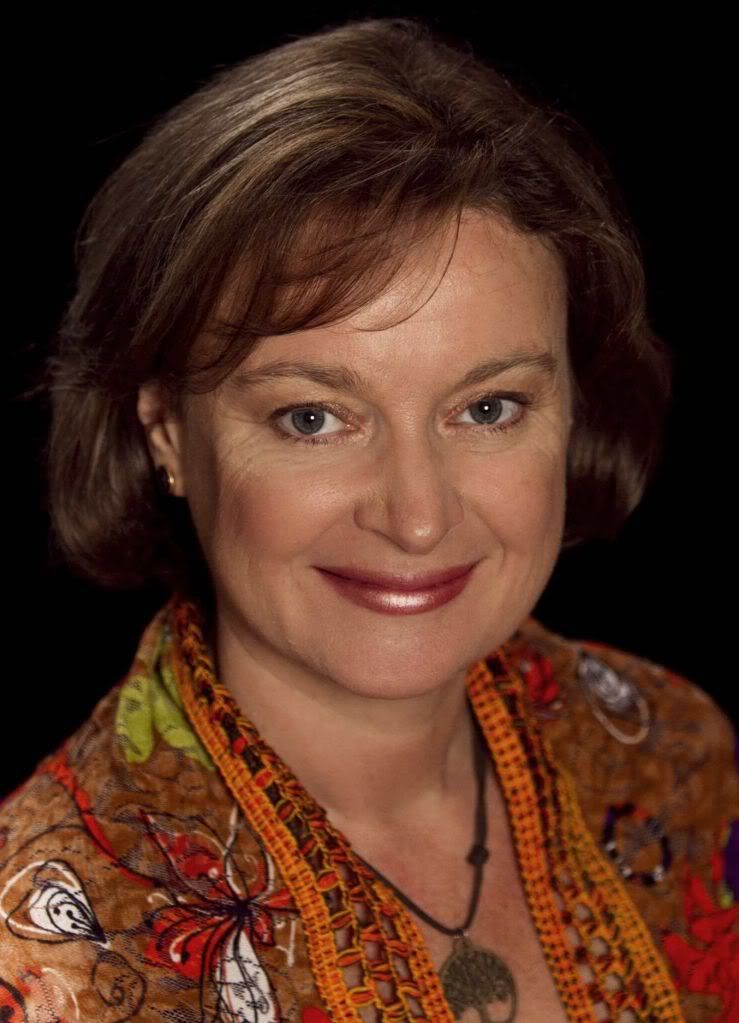 D
r. Lesley Phillips is a speaker, author, workshop leader, spiritual and meditation teacher based in Vancouver BC, Canada. Her book "The Midas Tree" a spiritual adventure story that teaches meditation and more will be published on November 11th 2012
.
Website | Facebook | Twitter